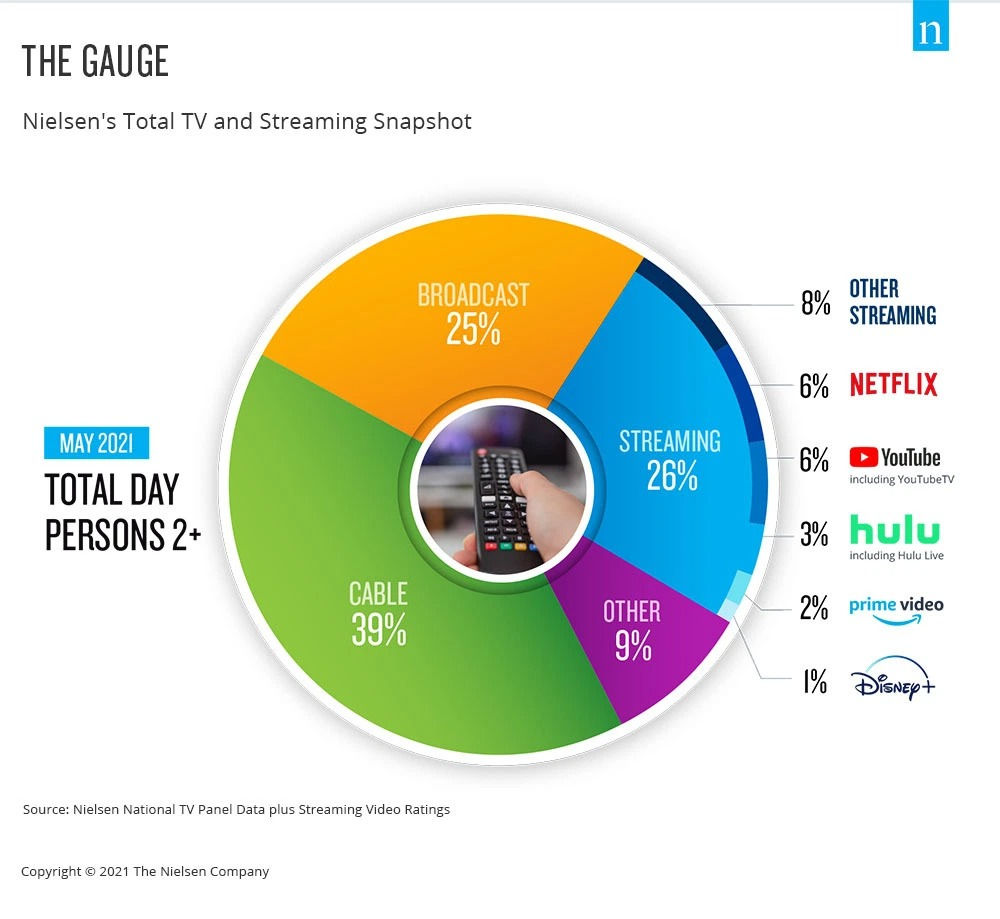 Digital media market research firm Nielsen has released the results of its survey of what American viewers are watching on TV. The survey found that 26% of TV viewing time was spent on streaming services like YouTube.
According to the Nielsen survey results, the number one reason for using TV in the US was cable, accounting for 36% of the total time used. In second place is broadcast, that is, general TV programs, in third place is streaming service, 26%, and in fourth place is other 9%. In the streaming service breakdown, if other services are excluded, Netflix and YouTube are each 6%, 3rd is Hulu 3%, 4th is Amazon Prime Video 2%, 5th is Disney+ 1%. There is this.
Regarding the results of this investigation, Nielsen said that the COVID-19 pandemic occurred in 2020, and TV viewing time has changed significantly over the year, and even if people return to their pre-COVID-19 activities, many companies have changed or new various services to support streaming Considering the appearance, what you watch on TV will continue to be flexible, and as productivity is restored by the end of Corona 19, new content will participate and become a new traction.
According to Deloitte, 82% of Americans subscribe to at least one paid streaming service, and the average subscriber has four paid streaming services. According to the report, there is a possibility that 7 million households in the United States may have canceled pay TV services in 2020, suggesting that the frequency of new contracts or cancellations of pay streaming services in the United States is increasing. Related information can be found here.