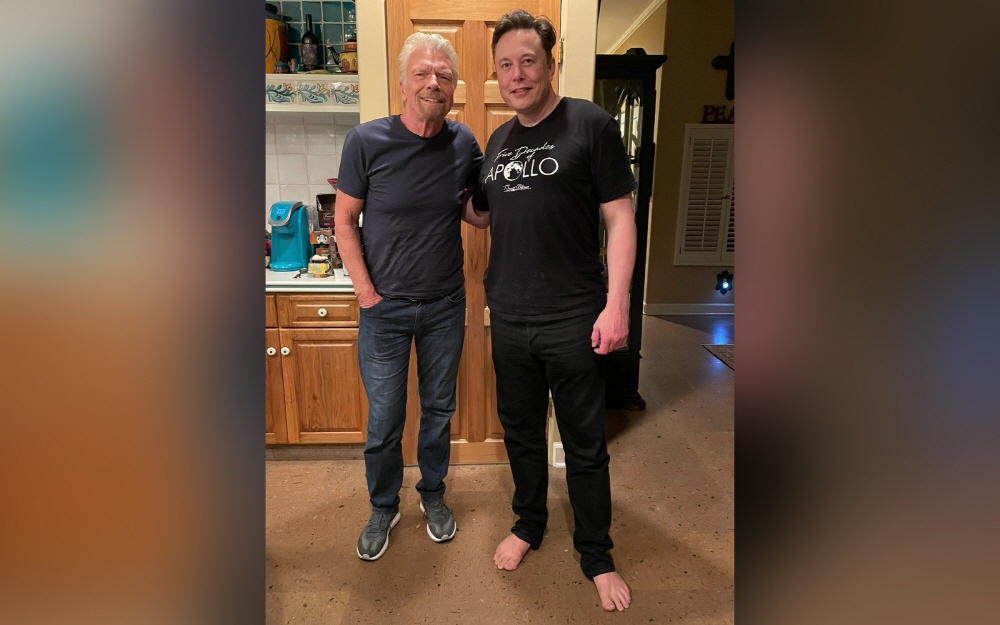 It has been revealed that SpaceX CEO Elon Musk has booked a ticket to the Virgin Galactic space flight with Sir Richard Branson on board. Musk is expected to go to space, following Sir Branson and Jeff Bezos, founder of Amazon and Blue Origin. If Virgin Galactic successfully completes the final test flight scheduled for this fall, it will begin full-fledged commercial flights in early 2022.
Sir Branson, who was the first to experience space, said in an interview that Musk had left a $10,000 deposit for a seat on a future plane, although it is unknown when. In addition, $250,000 is required to purchase a ticket.
Sir Branson also posted on social media a two-shot photo with Elon Musk on his morning flight into space. He also revealed that it may be said that 2021 will be the year when anyone with money can go to space. On July 20, the same day as the Apollo 11 moon landing, Jeff Bezos will go into space aboard the New Shepard launched by Blue Origin. The spacecraft will have passengers on board: Bezos and his brother Mark, Willy Funk, who participated in the women's astronaut program discontinued in 1961, and a mysterious figure who won a boarding pass for $28 million. Related information can be found here.