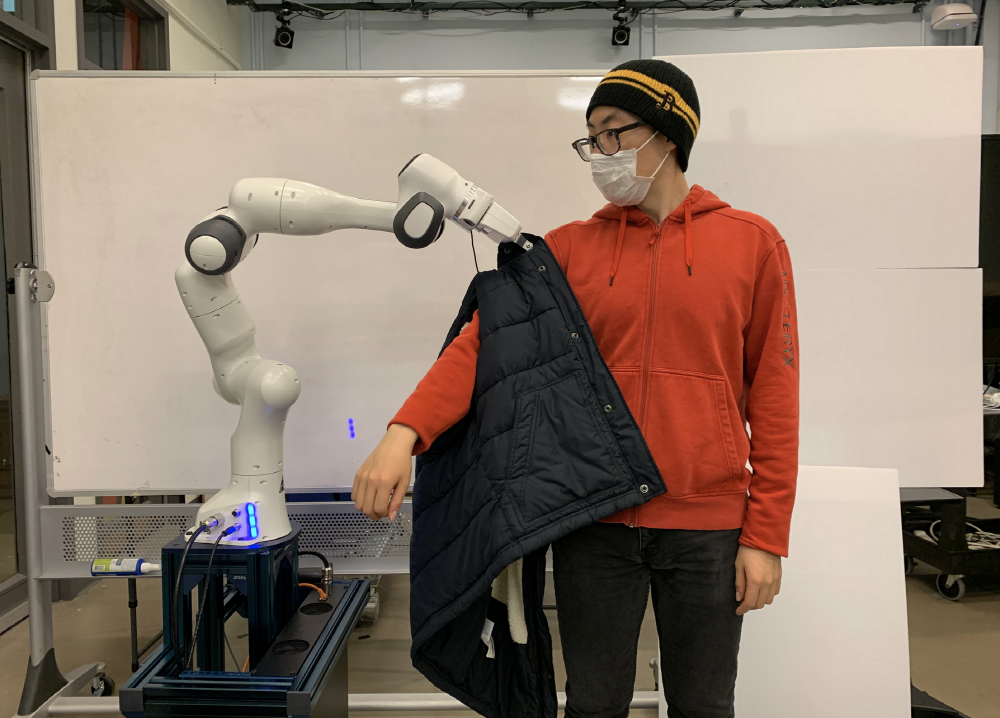 On July 12 (local time), a research team at the MIT Computer Science and Artificial Intelligence Laboratory (CSAIL) announced a robot that helps disabled people change clothes. Of course, the purpose of research is not to help change clothes, but it is said that the focus is on developing robots that can coexist safely with humans.
Until now, the principle of the human-robot relationship has been that humans do not enter the robot's range of motion. For example, if it is an industrial robot, even a robot that works around a person will stop working if it comes into contact with a person to maintain safety.
Usually this is fine, but it is not enough from the point of view of helping humans. If you perfectly model human behavior and everyone behaves and reacts the same, then the robot can run smoothly, but that's usually not the case. Therefore, the work may not proceed, such as maintaining a safe distance to avoid contact with people or stopping each time they come in contact.
Therefore, the research team developed an algorithm that takes into account the uncertainty contained in the human model. Rather than selecting just one human movement, it operates in consideration of many patterns. For example, when helping change clothes, the trajectory is reviewed so that it can respond to any movement, taking into account different patterns of a person moving back and forth or moving down while putting on clothes. In addition, the robot itself collects data and improves the model.
In addition, not only collision avoidance, but also safe collisions are taken into account. This means that even if the robot touches a human, it will stop many motions that have a small effect on humans. This will finish helping you change clothes smoothly. The helper doesn't have to be concentrating on the robot's movements while working on the smartphone.
Although the research is still in its infancy, one expert says that the study has the potential to be applied to various support robot scenarios, with the ultimate goal of enabling robots to provide safer physical support than people with disabilities. Related information can be found here.