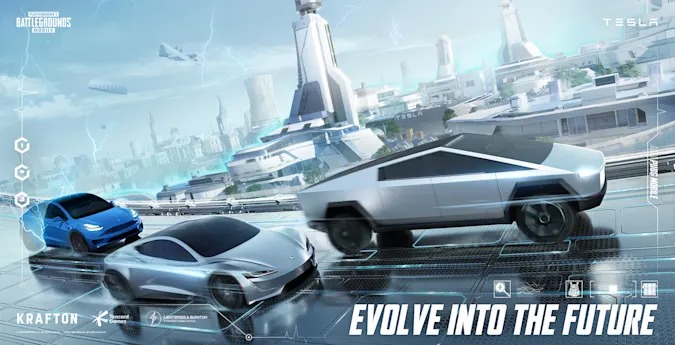 PUBG Mobile, a battle royale FPS game, is working with Tesla, an electric car, in the latest update 1.5. For example, there is a Gigafactory in the place where there is a map in the game, and by operating a switch to move the manufacturing line, it is possible to make an electric SUV, Model Y. If you take the manufactured Model Y, you can drive it to your destination automatically.
In addition, this factory is set up by Tesla, who paid attention to the technology company (DynaHex) that changed the island (Erangel), which is the game stage according to technology development, entered and installed. On the map, a self-driving truck, Tesla Semi, runs on the road, and if it deals damage, it can drop a supply box to receive combat supplies. This update also includes Cybertruck and Roadster.
This collaboration is for PUBG mobile only, and it is not provided for PC or console versions that value realism. The collaboration between PUBG Mobile and Tesla is a marketing technique to promote Tesla in areas where Tesla is not yet known. Related information can be found here.