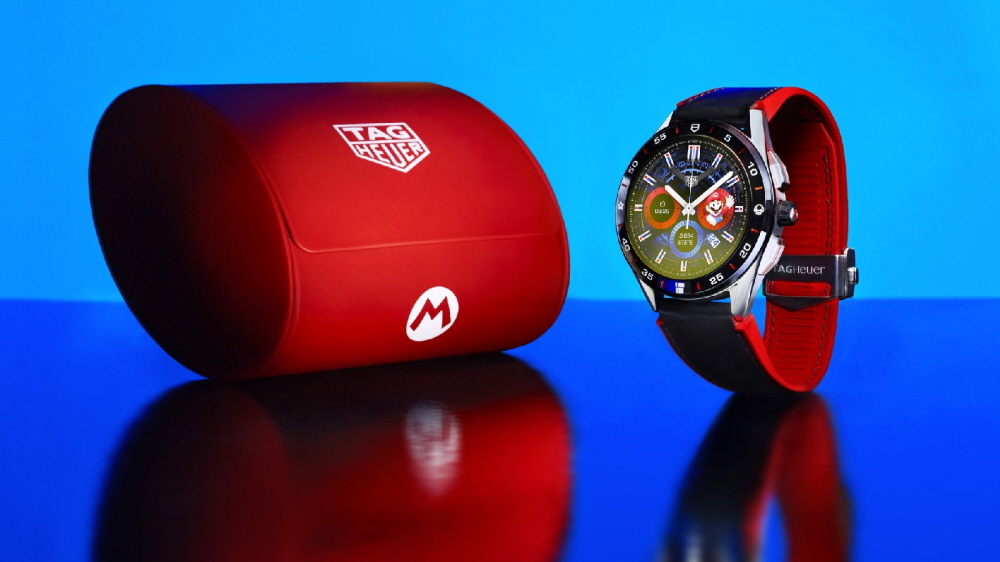 TAG Heuer announced a smartwatch in collaboration with Nintendo character Mario. It is customized based on the TAG Heuer smart watch, Connected, and Mario-related designs are added to various parts such as push buttons, crown, bezel, and memory. In addition, two types of replacement bands in the image of Mario and a carrying case are also provided.
Of course, the watch face is also Mario specification. The watch faces and skins will also be available later on other smartwatches belonging to the TAG Heuer brand. The smartwatch adopts a reward system as a game element. For example, each time you reach your walking goal of 25%, 50%, 75%, or 100%, you'll see various animations themed like Super Mushrooms or Stars.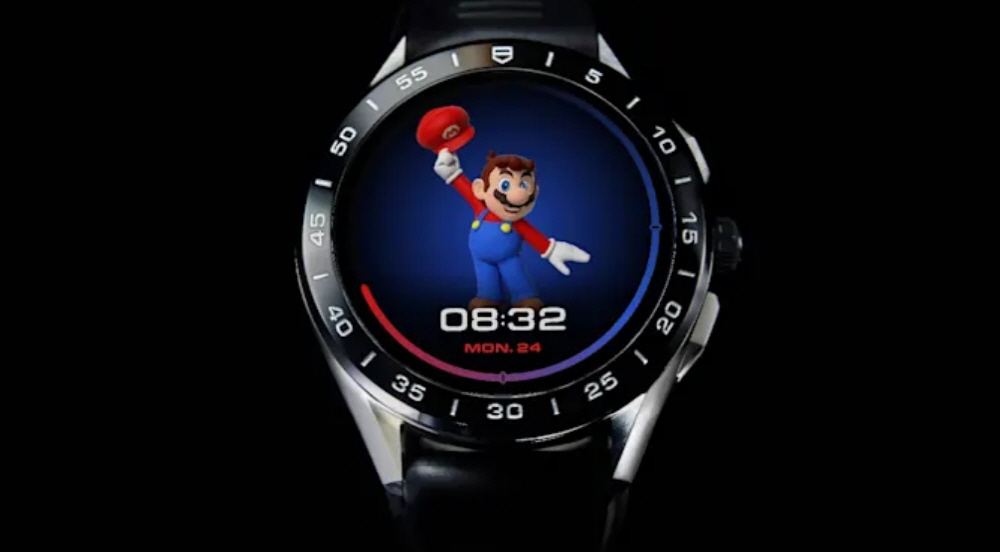 Wear OS is chosen as the operating system, and calendar, weather, notifications, Google Fit, and Google Assistant are available just like a regular smartwatch. It is also equipped with dedicated fitness-related apps such as sports, golf, and wellness. The case size is 45mm, the weight is 86g, it is waterproof to 5 atmospheres, and it can be used all day with a 430mAh battery.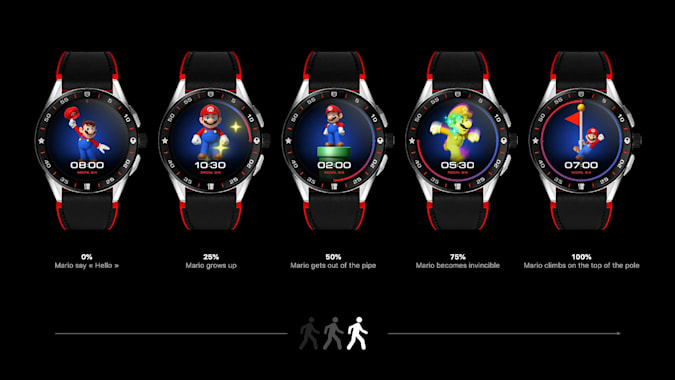 The TAG Heuer Mario Collaboration smartwatch is priced at $2,150 and will be released in a limited edition of 2,000 pieces on July 15th. Related information can be found here.