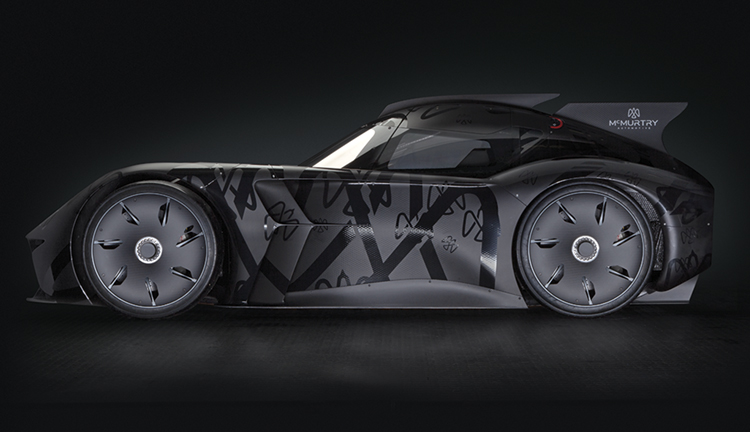 At the Goodwood Festival of Speed held in the UK from July 8-11, McMurtry, an electric vehicle startup, unveiled the Spéirling, a prototype electric vehicle that smells like a bat car.
This vehicle also has a distinctive exterior, but the floor is equipped with a fan to suck in air to create powerful downforce. It is said that the computer generates 500 kg of downforce regardless of whether it is driving or not. By adopting a mechanism that sucks air from the bottom of the fan, the downforce is secured, eliminating aero parts for air resistance, and the aerodynamic design reduces air resistance.
The body adopts carbon fiber for light weight, and the 60kWh battery is placed around the cockpit rather than the traditional method. This is similar to the way in the past race cars placed heavy fuel tanks around the driver's seat.
The driving method is rear-wheel drive, which is 3.2 m long and lightweight at 1,000 kg, and can reach 300 km/h in 9 seconds. The battery run time is short, 30-60 minutes, but it can show high performance on the circuit. Related information can be found here.