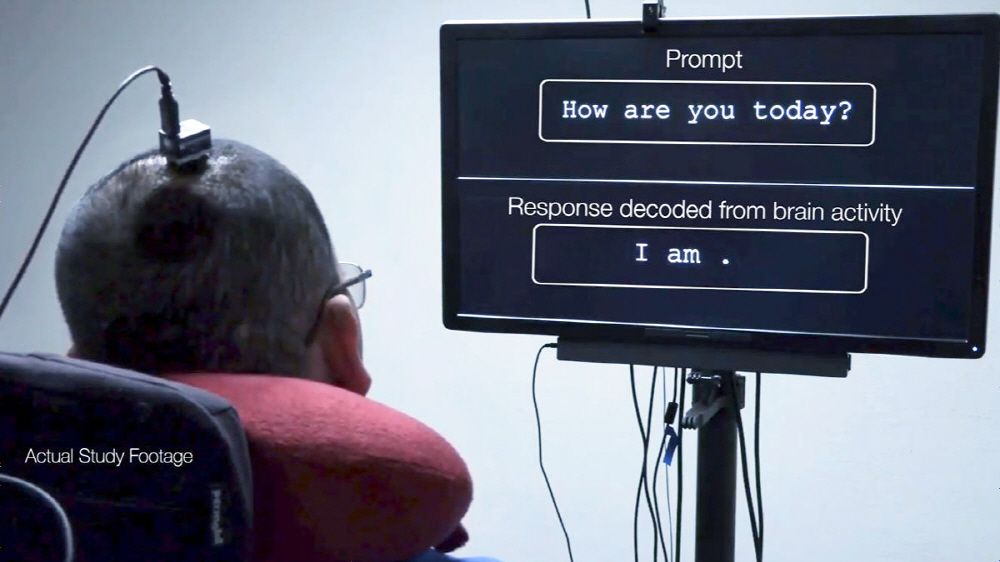 Research into a technology that can only be seen in a science-fiction movie that reads thoughts into a computer is actually being conducted recently. On July 14, 2021 (local time), Facebook announced that it had developed a new technology that could output the thoughts of a person who has had a stroke and has lost the ability to speak on a computer.
Tesla and SpaceX founder Elon Musk started with Neurolink, a brain implant that conducts thought-reading research. If such technology is realized, it is expected that not only will the quality of life of people with physical disabilities be greatly improved, but it will also be possible to store human thoughts in a computer and realize a hybrid of human and AI.
Facebook Reality Labs, a Facebook research organization, is mainly conducting research in the fields of augmented reality and virtual reality, but paying attention to this possibility, announced that it is planning to develop a non-invasive interface that can be printed directly in 2017.
Then, on July 14, Facebook Reality Lab announced BCI, a brain computer interface that allows people to think while simultaneously outputting their thoughts to a computer as a joint research by a research team at the University of California, San Francisco. The original goal was to develop a non-invasive method, but this study used a brain implant.
Brain implants transmit brain signals, including parts that control a person's vocalization, to a computer. Transmitting brain signals to a computer, including implants in the part that controls human vocalization. The signal sent from the brain implant is output to the screen through computer processing such as brain signal processing, speech detection, word classification, and language modeling. BCI is said to be able to output 100 words per minute using brain signals. Also, when outputting 15 words per minute, the median word accuracy was as high as 74%.
Meanwhile, Facebook said it believes in the long-term potential of headmounting using BCI technology, but has decided to focus on other neural interface approaches. Another method is a technology that makes it possible to control a computer with only hand movements, which Facebook announced in March 2021. It recognizes whether a person wants to actuate a finger by reading a signal called surface EMG. Related information can be found here.