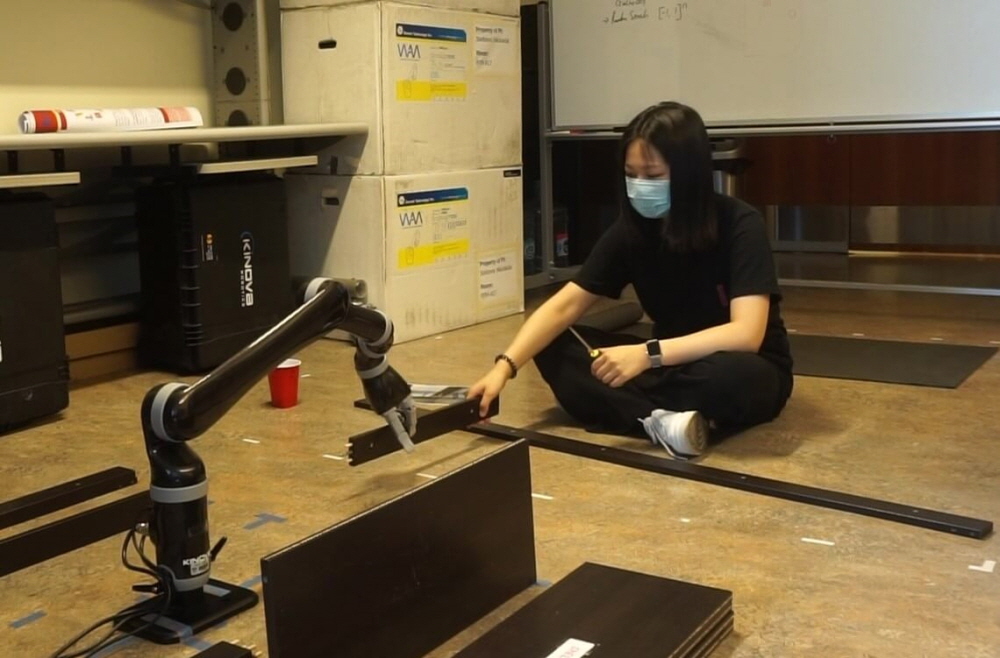 The Nordic furniture maker IKEA offers large furniture at a relatively low price instead of being able to assemble it on their own. However, even if it is designed to be easily assembled by beginners, it is quite difficult to assemble many parts while wrestling with the schematic. A research team at the USC Viterbi School of Engineering has developed a robot that helps assemble IKEA furniture.
In the video, a woman is assembling an Ikea bookshelf, and the robot, watching this, grabs the parts to be used next and gently pushes it out when the panel assembly is finished. When you start reassembling, the robot will already start selecting the parts it needs next.
The characteristic of this robot is that it learns human tastes by observing humans assembling them. The robot analyzes the video of 20 people assembling the bookshelf in advance, learns the behavior pattern, predicts which part the person in front of you wants to assemble next, and hand over the parts.
The IKEA furniture assembly robot was already announced in 2018. The robot announced in 2018 assembled IKEA chairs fully automatically, but this time the robot was developed with the theme of cooperation between humans and robots.
Carrying heavy parts is advantageous for robots, but delicate tasks such as tightening small screws or finely adjusting parts are suitable for humans. In order to set various sequences for human behavior, the robot learns and predicts these sequences to help assemble furniture. The research team expects to apply this technology to helper robots such as meal support and preparation in the future. Related information can be found here.