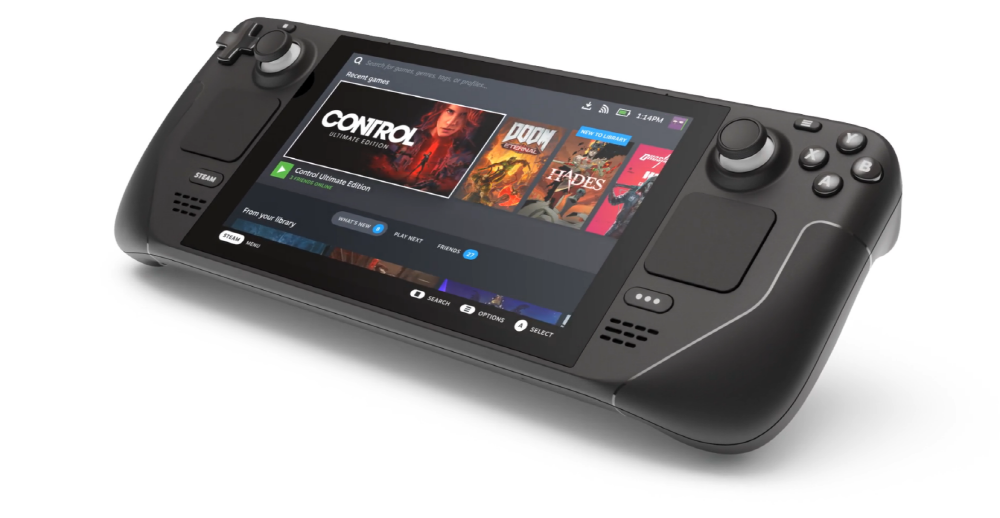 Valve, which is developing the game delivery service Steam, has announced the Steam Deck, a portable game console equipped with all Steam features. It is a portable gaming PC that anyone who already uses Steam can directly play the games in the library. As the operating system, it is equipped with Steam OS 3.0 designed for the Steam deck.
The Steam Deck has a 7-inch screen size and is equipped with AMD APU. CPU is quad-core Zen 2 up to 3.5GHz, GPU is RDNA 2 1.6GHz, RAM is LPDDR5 16GB, and storage is 64, 256, 512GB 3 models It is expandable with a microSD card slot. It measures 298×117×49mm and weighs 669g.
Shipment is scheduled for December 2021 for the US, Canada, EU and UK, and 2022 for other regions. Pricing is $399 for the 64GB model, $529 for the 256GB model, and $649 for the 512GB model, all models include a case. The 256GB model includes a limited steam community profile bundle, and the 512GB model includes a virtual keyboard theme in addition to the limited steam community profile bundle. Related information can be found here.