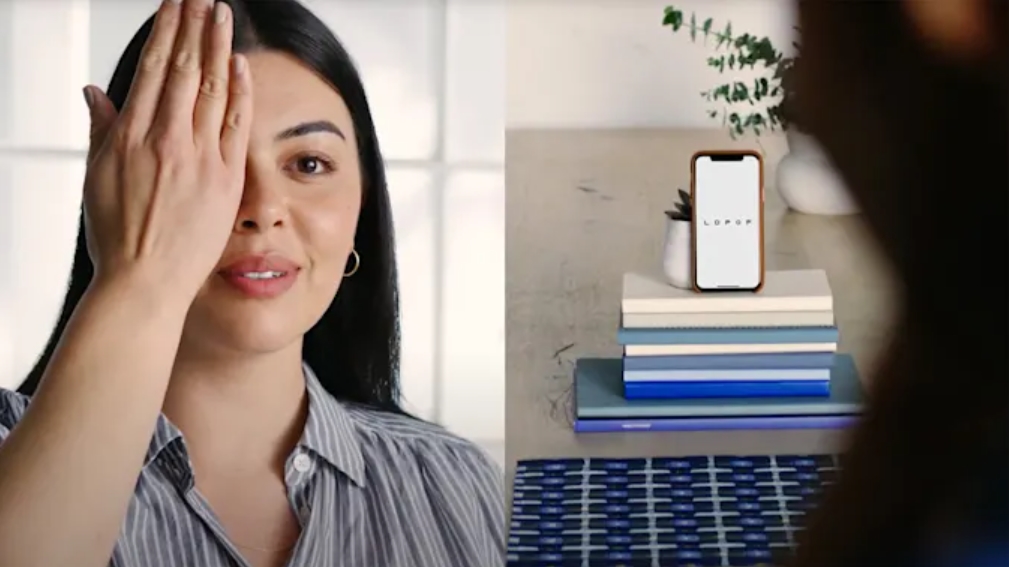 Warby Parker, an American eyewear company, has launched a Virtual Vision Test app that lets you check your eyesight and update prescriptions with an iOS app.
In the United States, when you buy eyeglasses or contact lenses, you need a prescription from a professional doctor. Therefore, it is a trend to book a clinic in advance and do an eye exam before purchasing, but there may be people who do not have such time or want to deliberately not go due to the Corona 19 epidemic.
With the Warby Parker app, you can easily do eye exams and update prescriptions at home. However, not everyone can use it unconditionally. The premise is that an existing prescription is required. Prescriptions are valid for two years, allowing the application to update prescriptions accordingly.
However, the update is not performed immediately. The test results are reviewed by the ophthalmologist and updated if there are no problems. In this case, a $15 renewal fee will be charged. If the doctor admits an abnormality, such as a problem with the appearance of worsening vision, it is recommended to receive treatment without updating. In this case, no renewal fee is required. In any case, you will be contacted within 48 hours of inspection. In addition, there are conditions such as being 18-65 years old and having no concerns about eye health.
In addition to answering simple questions, the vision test also tests to see if you can actually see it from 3 meters away. Here, the iOS image recognition framework, Vision Framework, is used and used for face detection and accurate distance calculation, but on the other hand, an Android version is not yet ready. Related information can be found here.