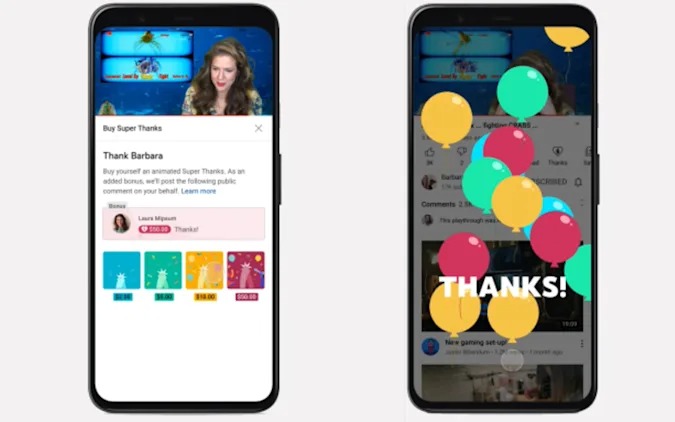 YouTube has started providing the beta of Super Thanks, a feature that allows creators in 68 countries around the world to receive fan donations for uploaded videos rather than live broadcasts. In the United States, fans can donate to the video of a choice of $2, 5, 10 or $50, and once processing is complete, the send screen displays an animation of a balloon flying, with comments and amounts highlighted. YouTube collects 30% of donations.
YouTube creators have been using third-party plugins to encourage direct fan donations, but from now on, you can use the platform's genuine features, although in beta. As for YouTube, video delivery platforms such as Twitch and TikTok are emerging to increase revenue other than video producer ads. In order to win this competition, each platform must continue to appeal to creators, and we are looking for ways to promote the establishment of creators in terms of taste and convenience.
Super Thanks is a beta feature for users and viewers in 68 countries around the world, and is being introduced in the browser version, Android and iOS mobile versions. Whether or not creators will accept SuperThanks can be checked by selecting Supers in YouTube Studio Paid and checking if the Superscore toggle button is displayed. YouTube will make this feature available to all creators participating in the YouTube Partner Program within 2021. Related information can be found here.