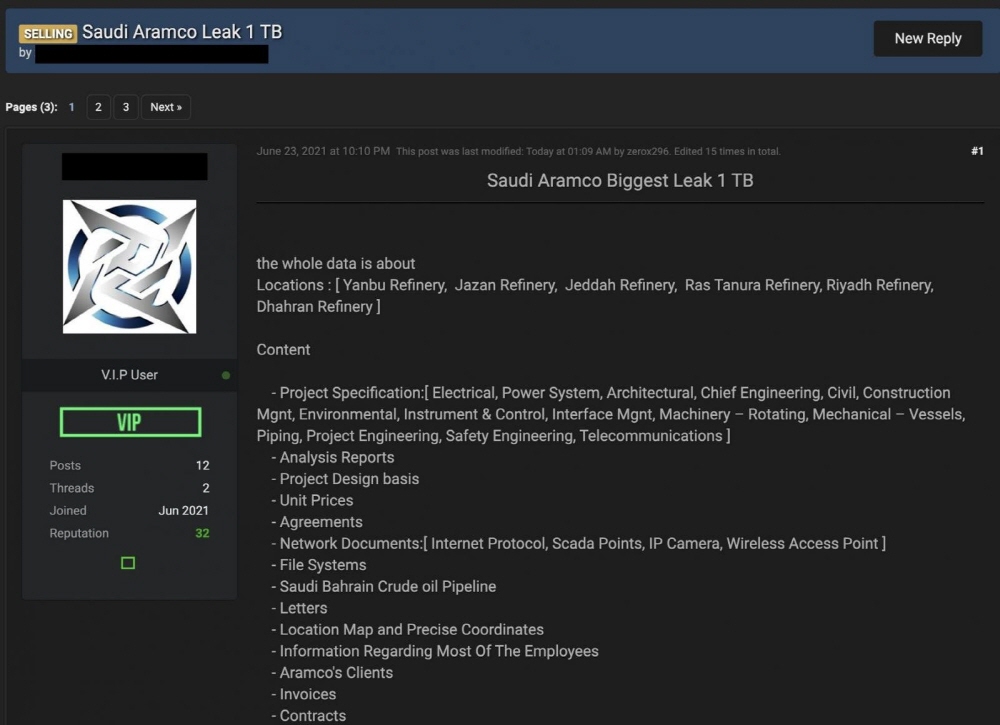 It is said that 1TB of sensitive information, such as customer information and employee personal information, was leaked from Saudi Aramco, the world's largest oil company, and sold on the dark web. The data-stealing cybercriminal group is soliciting a $5 million bid for Saudi Aramco data.
According to reports, on July 19, 2021, a cybercriminal group called ZeroX is selling 1TB of data exclusive to Saudi Aramco on a site on the Tor network. ZeroX Data explains that it was stolen in 2020 using a zero-day exploit. However, it did not disclose what specific vulnerabilities were used.
Saudi Aramco data on sale includes personal information such as names, phone numbers, and facial photos of 14,254 company employees, a list of customers, and project plans for construction and facilities. Zero-X is selling 1GB of sample data at $2,000 worth of Monero, and bids for $5 million for the entire 1TB of data and is responding to price negotiations. In addition, the exclusive sale, which deletes data in ZeroX's possession at the same time as the data sale, is $50 million. It is said that it is already starting negotiations with five buyers.
The Saudi Aramco data breach site set a deadline of 662 hours until a negotiated sale is decided. Meanwhile, Saudi Aramco said that the data problem was the responsibility of a third-party contractor and that the incident had no impact on its business. Related information can be found here.