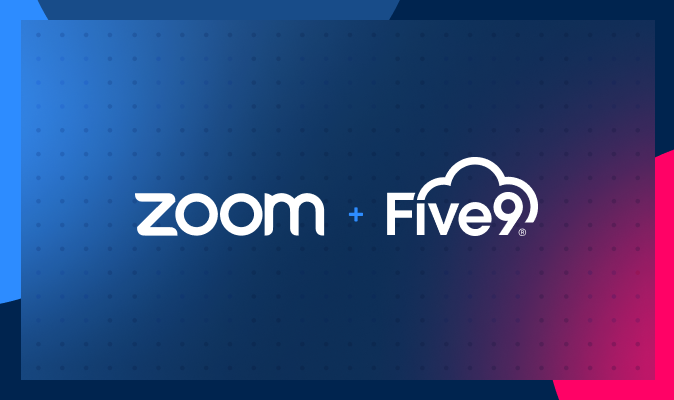 Online video conferencing company Zoom has announced that it has agreed to acquire cloud contact sensor service provider Five9.
On July 19, 2021 (local time), Zoom announced that it had reached an agreement to acquire Five9 and announced that they would work together to build a future customer engagement platform. Zoom CEO Eric Yuan also tweeted about the deal, saying it was an exciting moment.
Five9 is a cloud contact sensor solutions company with more than 2,000 customers worldwide. The intelligent cloud contact center service powered by Five9 creates billions of customer engagements per year and helps them rethink the customer experience by providing digital engagement and analytics workflow automation, employee optimization, and actionable AI. In addition, the reliability, safety, and scalability of the Five9 platform increases productivity, connects contact centers to businesses, and ultimately results in increased revenue, improved customer trust and loyalty.
CEO Eric S. Yuan said the company is constantly looking for ways to strengthen its platform, and the acquisition of Five9 is a natural acquisition that brings more happiness and value to customers. "This will allow us to enter the $24 billion contact center market, which we expect will further accelerate our long-term growth opportunities," he said.
He also describes Five9 as a pioneer in cloud-based contact center software. Five9's scalable and secure cloud contact center provides a comprehensive suite of applications that enable the management and optimization of many customer interactions across different channels. CEO Eric Yuan explained that by combining contact center solutions with Zoom's various communication platforms with the Five9 service, companies can change the way they connect with customers and build a platform for customer engagement.
He also sees high demand for ZoomPhone, the latest cloud phone system, and this acquisition will complement the growing and popularity of Zoomphone products and will play a stronger role in accelerating Zoom's further growth and driving its digital future, helping businesses and customers It is proposed to integrate with the voice cloud service Zoomphone, saying that it will serve as a connection.
According to reports, AWS is giving companies the option to build their own call center using a drag-and-drop module, and it is sometimes cited as a target to clash with Zoom, which acquired Five 9. In addition, the acquisition of Five9 is expected to be completed in the first half of 2022 after meeting shareholder approval, regulatory approval and completion conditions. At the closing price of July 16, 2021, Five9 shares will be sold for $200.28 per share, making the acquisition worth $14.7 billion. Related information can be found here.