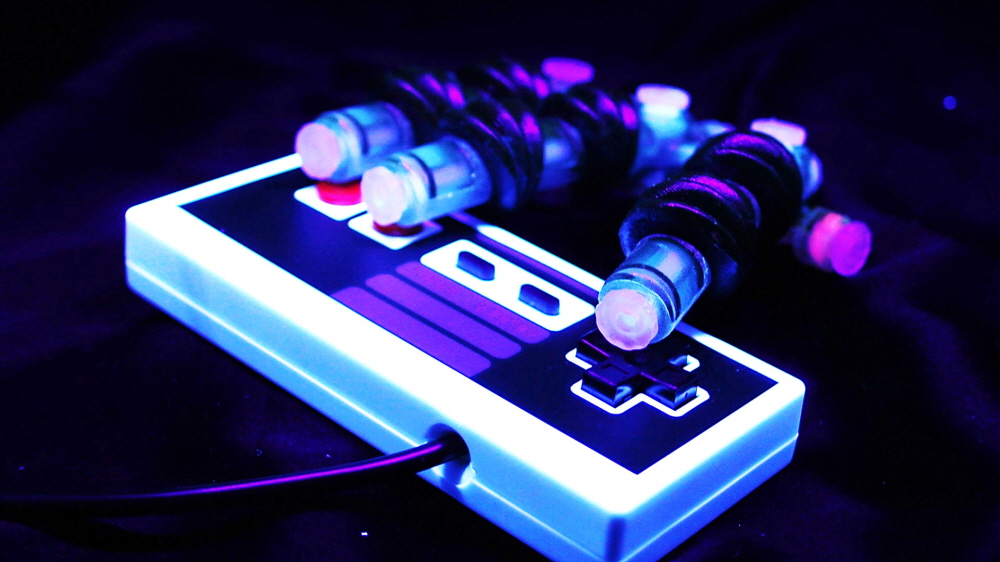 A team of researchers at the University of Maryland used a 3D printer to create a robot that works as smoothly as a human finger. This robot adjusts the degree of bending of the fingers according to the voltage level and also reveals the appearance of breaking the first edition of Super Mario Bros.
The research team is researching the field of soft robotics that reproduces the flexible movements of humans and animals with robots. According to the research team, the existing soft robotics needs to give a separate command to each finger when controlling the movement of the fingers of the robot arm. Therefore, the research team set out to develop a system that can control multiple fingers just by changing the voltage strength applied to the entire robot arm.
According to the research team, assembling complex machines such as robotic arms requires expertise and long hours of work. To solve this problem, the research team also developed a method to make a robot arm using a 3D printer.
The research team set the robot arm made with a 3D printer to four types of motions: A for no voltage, B for right cross when the voltage is low, C for voltage, and D for high voltage, depending on the voltage level. Also, if you set the timing to switch the voltage in advance, you can break the 1st edition of Super Mario Bros. The appearance of the robot arm, printed with a 3D printer, has three fingers and two joints.
The research team said that in Super Mario Bros., a single mistake can immediately end the game. Therefore, playing Super Mario Bros. could be a new tool for evaluating soft robot performance. The research team is said to be seeking ways to apply the technology developed this time to medical applications such as rehabilitation equipment, medical devices, and custom prosthetics. Related information can be found here.