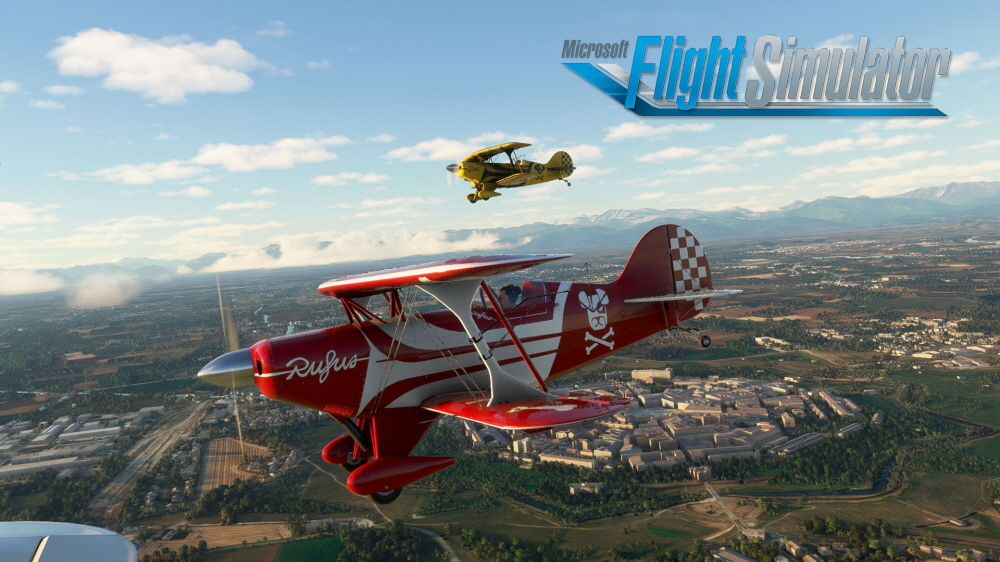 The Xbox Series X/S version of Microsoft Flight Simulator is now available for pre-download. The capacity is only 97.24 GB. If you download it now, you can enjoy it quickly after the official release on July 27th.
Microsoft Flight Simulator has been Microsoft's largest game series since 1982. The latest work, released in the summer of 2020, combines AI-processed terrain data, real-time weather data, and flight data, such as satellite photos, aerial photos, and ice map data, to realistically reproduce the global world and fly everywhere do.
2 trillion trees, 1.5 billion buildings, 2 million cities, 37,000 airports, etc. are placed in the same location as the real world. In addition to the terrain automatically generated from satellite photos and map data, famous airports and landmarks of each country were modeled with precision, and large cities such as New York were entirely 3D.
The PC version, released last summer, required about 150GB of download capacity on a local drive, and required high-end CPU and GPU. Since then, it has been optimized in the update and has now succeeded in dieting with a capacity of less than 100 GB on a local drive. If you put this amount in the local space and the internet connection is stable, data of 2PB in the cloud such as terrain data will be streamed.
The Xbox Series X/S version, which will be released on July 27, is not a simplified version, but is the same work as the PC version, including airframe and aerodynamic simulations, and additional content. The basic code base is the same as the PC just by changing the graphic settings according to the hardware performance. You can fly with the PC version gamer or even share your save data. If you buy it from the Microsoft Store or Xbox, you can play it on both PC and Xbox, and you can also use additional content distributed or sold by third parties.
As for graphics, the output resolution of the Xbox Series X is 4K, and the Series S is 1080p, and all are fixed at 30 frames by default. However, if the connected TV or monitor corresponds to VRR, it varies from 40 frames to 60 frames. Game graphics settings, which struggle even on high-end gaming PCs, can be displayed smoothly for Xbox because the entire code base has been reviewed and optimized. This optimization also benefits the PC version, so in the July 27th Slim 5 update, rendering speed is improved by tens of percent depending on the environment, and RAM usage is also significantly reduced. Related information can be found here.