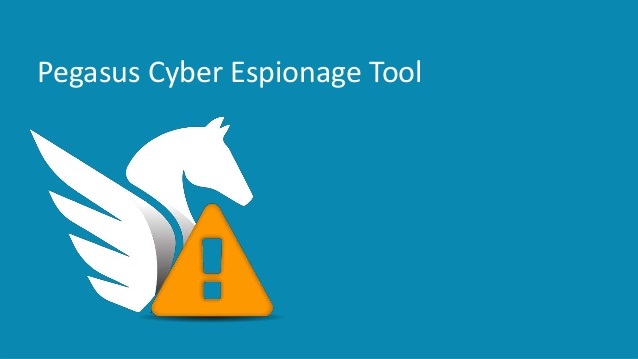 After 16 months of the appearance of Clubhouse, a voice SNS, the long-standing beta ticket was removed and the application version was changed to the full version. As a result, the invitation system, which had been one of the characteristics so far, was abolished and anyone can participate. You can also easily share a link to a room with other users.
Although the clubhouse operated the invitation system to suggest server load balancing, it can be said that the abolition of the invitation system at the time of June was foretold. Large corporations such as Twitter, Facebook, and Spotify are participating in voice chat, and there seems to have been a judgment that the abolition of the invitation system was essential to compete.
Pegasus, developed by Israeli security firm NSO Group as smartphone monitoring software, was said to have been used to monitor at least 180 journalists. It is said that the number of phone numbers mentioned as the target of monitoring has reached 50,000.
According to the report, the research team analyzed a list of more than 50,000 phone numbers described by NSO Group customers for surveillance purposes. As a result, it turns out that at least 10 customers were monitoring the phone numbers of more than 180 reporters in 20 countries.
According to additional reports, Pegasus is being monitored, including 10 prime ministers, 3 presidents and 1 king. According to a new announcement that 14 heads of state are being monitored, 10 Prime Ministers, including President Macron of France, King Mohammed VI of Morocco and Prime Minister, Iraqi President, South African President, Egyptian Prime Minister, Pakistan, Lebanon and Ugandan Prime Ministers, as well as 3 Presidents and the King The description is for one person. The director-general of the World Health Organization was also targeted. Of course, the NSO group denies the report, saying there is no solid basis for it.
As Netflix reported its second quarter financial statements, it has officially announced that it is entering the game business as well as video content. Games are mentioned as another new content category, just like movies, animations and TV shows.
Netflix will primarily focus on games for mobile devices such as smartphones and tablets, and those games will be available free of charge to paid members. After this announcement, it is suggested that the cost effectiveness is also taken into account by understanding the reaction of the subscribers to the value of the game.
Amazon founder Jeff Bezos flew into space on July 20 at 10:12 pm in the New Shepard developed by his company Blue Origin and returned safely. After reaching an altitude of 100 km, Bezos and the crew experienced weightlessness in outer space.
They briefly enjoyed weightlessness in outer space, exceeding the 100 km Carmen line. Since the flight itself was all automatic, there were no pilots on board, and it took 11 minutes from launch to landing.
Meanwhile, in the case of SpaceX, led by Elon Musk, it has already had excellent track records, such as successfully transporting personnel to the International Space Station, but it is scheduled to launch civilian crew members into space at the end of this year.
Research into a technology that can only be seen in a science-fiction movie that reads thoughts into a computer is actually being conducted recently. On July 14, 2021, Facebook announced that it had developed a new technology that could output thoughts to a computer from a person who has had a stroke and has lost the ability to speak. In this study, brain implants were used.
Brain implants transmit brain signals to a computer, including the part that controls a person's vocalizations. Transmitting brain signals to a computer, including implants in the part that controls human vocalization. The signal sent from the brain implant is said to be output to the screen through computer processing such as brain signal processing, speech detection, word classification, and language modeling. BCI is said to be able to output 100 words per minute using brain signals. Also, when outputting 15 words per minute, the median word accuracy was as high as 74%.
If such a technology is realized, it is expected that not only will the quality of life of people with physical disabilities be greatly improved, but it will also be possible to store human thoughts in a computer and realize a hybrid of human and AI. thank you.