Smartphone evolution never stops. Every season, new smartphones from various manufacturers are appearing. But how many consumers change every time the latest model is released?
Tech media Android Central conducted a survey on the frequency of smartphone replacement. The number of votes was 6,447, and looking at the results, 50.35% answered that they used the same model for 1 to 3 years, 47.37% said they would continue to use it until it was available, and only 2.28% said that they replaced it every year.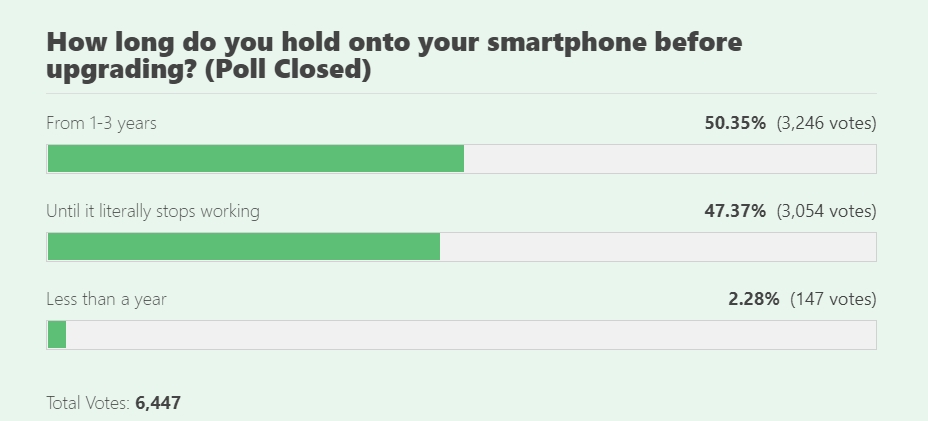 180 out of 6,447 consumers who change their smartphone every year. It can be seen that the figure is less than 3%. For iOS users, of course, the results may have been different. However, the replacement period may be longer because recent smartphones can also increase battery robustness. Related information can be found here.