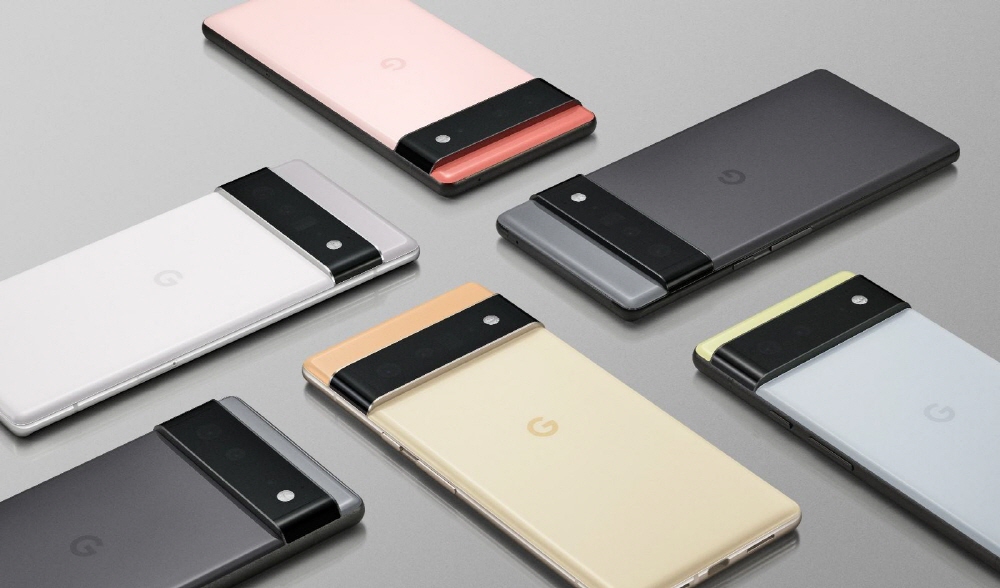 Google has unveiled two new smartphones, the Pixel 6 and Pixel 6 Pro. This product, which is scheduled to be released in the fall, is equipped with Google's proprietary processor, Tensor.
Tensor, Google's first independently developed SoC, is an ARM-based chip designed around a TPU (Tensor Processing Unit) and was jointly developed with Google AI researchers. It is said to be optimized for AI-intensive tasks such as computerized photography and to give users a new experience.
Specifically, it is said that there are benefits to various functions of smartphones such as voice recognition in the camera and simultaneous translation of foreign languages. For example, it is said to be helpful when the child is not still in a family photo shoot or when communicating with a friend in a foreign language.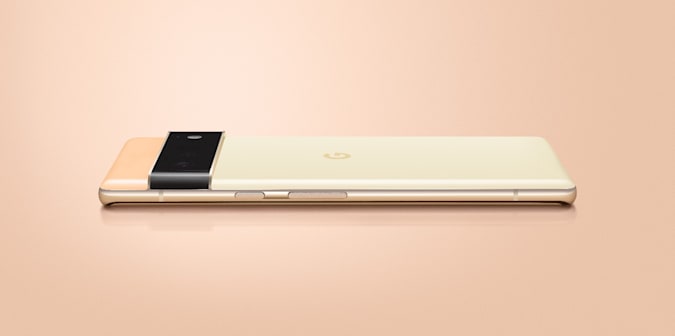 For speech recognition, a new platform called SODA (Speech On Device API) was adopted. Combined with a tensor processor, the device realizes data center-level speech recognition. Advanced tasks such as subtitling audio played on a smartphone or running audio playback history and translation at the same time can be performed without going through the cloud.
The camera also utilizes a tensor processor to renew image processing, so moving subjects can be captured clearly and with optimal exposure. Using the HDRnet model, which can apply correction software and image processing in real-time to video, the camera is said to be able to shoot videos with optimal quality even at an angle toward the sun.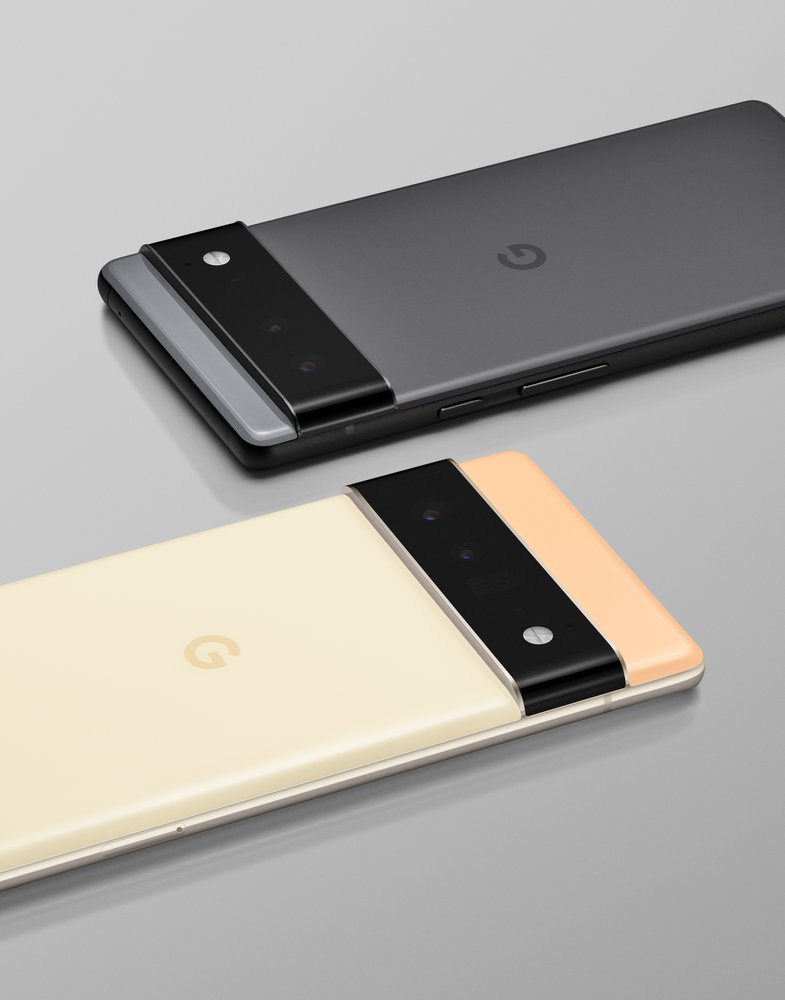 The Pixel series has adopted Qualcomm Snapdragon SoC so far, but Google explained that it is now possible to create the Google phone that has always been dreamed of by mounting an independently developed SoC.
Google also mentions the body design, with the Pixel 6 Pro adopting a light shiny aluminum back, and the Pixel 6 adopting a matte aluminum back. Although the body size is not disclosed, the Pixel 6 Pro is said to have a similar size to the Galaxy S21 Ultra. In addition, through the camera system renewal, the camera module has been enlarged enough to not fit into the existing square, so you can see that the camera part is protruding from the back.
The camera image sensor has also been enlarged, so the Pixel 6 series main camera can accommodate 150% more light than the previous model. In addition to having an ultra-wide-angle camera on both models, the Pro also has a 4x optical telephoto camera.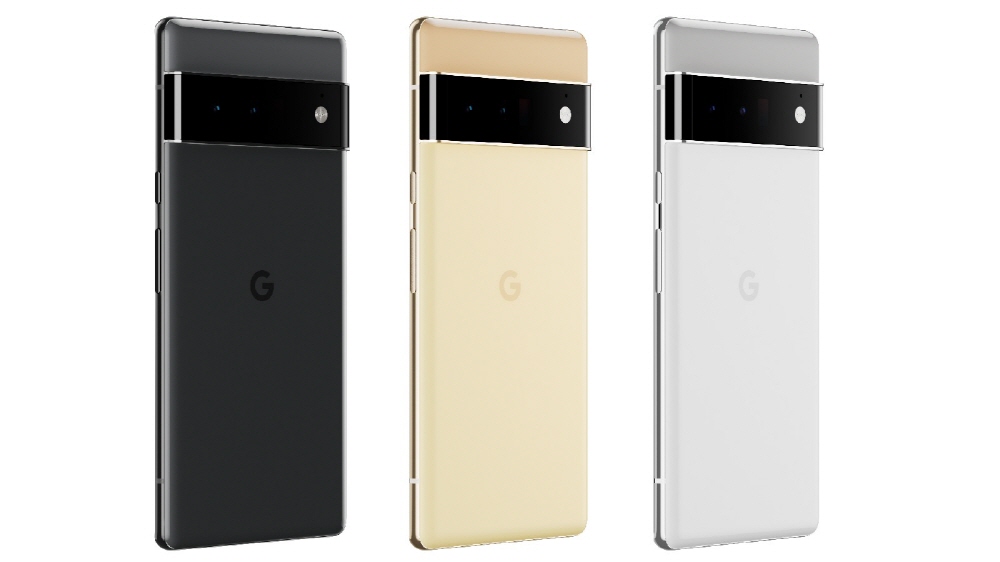 According to Google, Tensor has been in development for Pixel smartphones since four years ago. Its characteristic is that it is strong in on-device AI processing and machine learning processing. It inherits the machine learning processing accelerator TPU architecture for servers. As a result, Google is said to be able to create a smartphone that combines the functions that it is most likely to promote.
Not only that, the ISP also uses AI processing and has optimized the memory architecture for machine learning processing, and has optimized all parts for processing Google Computational Photography Models. In AI processing and machine learning processing, traditional SoCs are responsible for other cores and components and streamlined workflows on their behalf. Google has been manufacturing machine learning accelerator TPUs for existing servers, but it has also been equipped with AI processing hardware under the name of Pixel Neural Core in existing model Pixel smartphones.
The security chip, like the Titan M2, was designed by Google and also supports an ultra-low-power always-on function. Of course, Tensor is also licensed for various parts of the SoC. That is not to say that all parts were completely designed by Google itself.
As mentioned earlier, it has added a real-time function that processes voice in real time within the device without connecting to the Internet, improving precision and speed compared to the current pixel, and local processing of foreign language movies with subtitles without subtitles.
In terms of hardware, the Pixel 6 Pro has a 6.7-inch 120Hz display and the Pixel 6 has a 6.4-inch 90Hz display. As for the camera, the Pixel 6 Pro has wide-angle, ultra-wide, and 4x light zoom telephoto, while the Pixel 6 lacks telephoto. Other than that, battery life meets users' expectations for all-day use, and it supports 5G, but supported bands and modem vendors are currently undisclosed.
Although Google independently develops the Android OS, the Pixel series chipset has been dependent on Qualcomm's supply. This time, it is possible to design a product that combines hardware and software such as Apple's iPhone series at a high level by designing the SoC in-house, enabling mutually optimized design in the chipset and operating system. Related information can be found here.
Meanwhile, it is predicted that the code name of Android 13, Google's next mobile operating system, which is expected to be released in 2022, will be Tiramisu. This information was found in the Android OS development project AOSP commit. An overseas developer quickly discovered that the code name for the next version, which had been called Android T, was changed to Tiramisu.
Android has adopted cookie names such as Marshmallow and Nougat as code names. In Android 10, the code name has been discontinued, but in fact, it is known that internally, the name Quince Tart and 11 is assigned the name Red Velvet Cake. It was also reported that the code name for Android 12, which will be officially released this fall, will be Snow Cone.