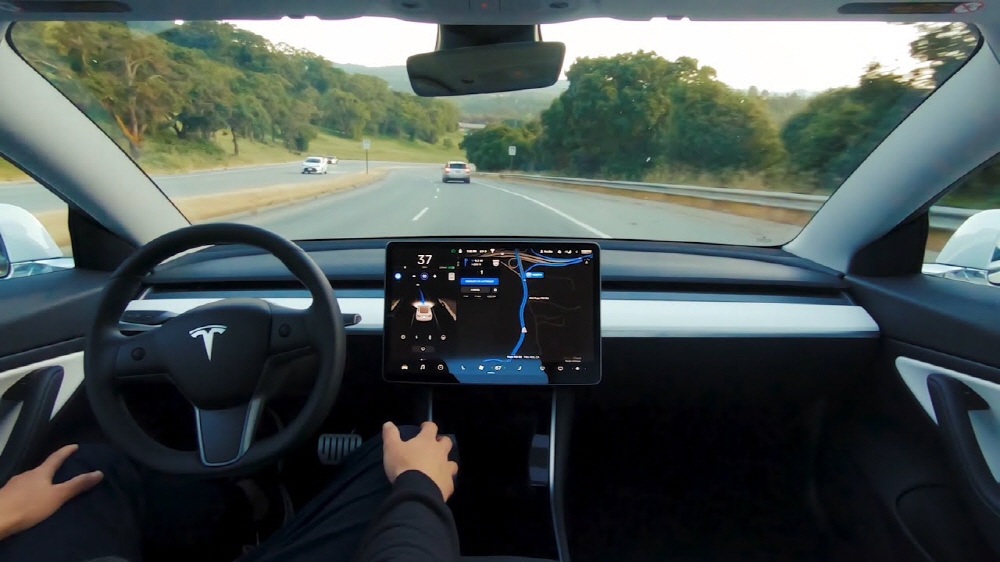 Autopilot, a driving assistance system provided by Tesla, is a function that supports speed and lane steering according to surrounding traffic conditions. During the autopilot driving, Tesla cars collided with emergency vehicles that were staying on the road, and the National Highway Traffic Safety Administration (NHTSA) under the U.S. Department of Transportation has started an investigation of 765,000 Tesla cars.
Currently, the autopilot function provided by Tesla is the level 2 autonomous driving level set by the American Association of Automobile Engineers (SAE), which is a stage in which only partial automation of tasks is realized. Therefore, the subject of driving is the driver, and even if autopilot is selected, the driver must hold the steering wheel.
However, in some cases, the driver may trick the Tesla car sensor to leave the driver's seat, and since the warning does not come out immediately when you release your hand from the steering wheel, it is often reported that Tesla cars cause accidents while driving with Autopilot function. Some Tesla car users dare to take pictures of them driving with the driver's seat unattended and post videos on social media.
Among the series of accidents, there have been recent accidents in which a Tesla car collides with a stopped emergency vehicle. In December 2019, a Model S collided with a fire engine that was stopped on the highway, killing a passenger.
In response to this situation, NHTSA announced on August 16, 2021 that it would launch an official investigation into autopilot and traffic-sensing cruise control on 768,000 Tesla vehicles. Cruise control is a sub-function of autopilot, and it does not operate the steering wheel, but detects the distance to the preceding vehicle and maintains an appropriate driving speed. The subject of this investigation is the Tesla Model Y, Model X, Model S, and Model 3 produced between 2014 and 2021, covering most of Tesla cars sold in the United States.
According to the NHTSA, there have been 11 accidents in which a Tesla car collided with a parked emergency vehicle since January 2018 alone, resulting in 17 injuries and 1 death in the series of accidents. Most of the accidents occurred after sunset, and all Tesla cars that collided were in autopilot or cruise control, he said.
Reports point out that the investigation shows that President Joe Biden is more strict about car safety than former President Trump. Meanwhile, Tesla stock fell 4.3% on the 16th following the announcement that an official investigation into Autopilot would be conducted.
Tesla Autopilot mode helps save driver and passenger lives, but it's not complete yet. As of 2018, many automatic driving assistance systems such as Tesla are pointed out that it is difficult to recognize a stopped vehicle. NHSTA said in a document that the investigation will evaluate technologies and methods to enhance monitoring support of drivers engaged in dynamic driving tasks while autopilot is in operation. . According to the results of this investigation, it is pointed out that it may lead to a Tesla car recall or other enforcement action by the NHSTA.
Autonomous vehicle providers, including Tesla, are warning that drivers need to hold the steering wheel and intervene while driving assistance functions such as Autopilot are in operation. However, the driver can easily get out of the sensor by putting a pusher on the steering wheel.
One expert argues that investigations are needed on how to detect whether a driver is holding the steering wheel and paying attention while driving an autopilot. Resolving the pressure problem on the steering wheel is simple, he said. The problem has been going on since 2014 and has been discussed for a long time. Related information can be found here.