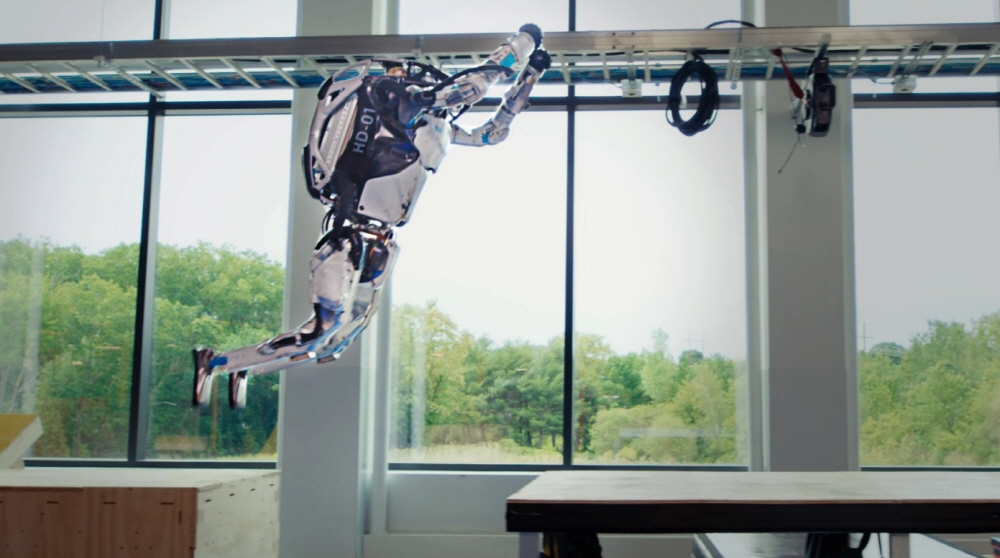 Atlas, a humanoid robot developed by Boston Dynamics, a subsidiary of Hyundai Motor Group, has released a video of the parkour attracting attention. The Atlas jumps freely in front of the camera, runs on the balance beam, and performs two flashy somersaults in a row.
Such motions were validated over several months to gain knowledge that allowed the programmed robot to move and transition to other motions while maintaining body balance. In other words, everything is not operated according to the order, but based on the information obtained visually, the exercise is being performed according to the process.
It is unknown if this is evidence, but if you watch the video, you can see that one of the two robots staggers when jumping from the pedestal at the last minute. The Atlas is here to quickly balance and re-execute the movement in time. Related information can be found here.