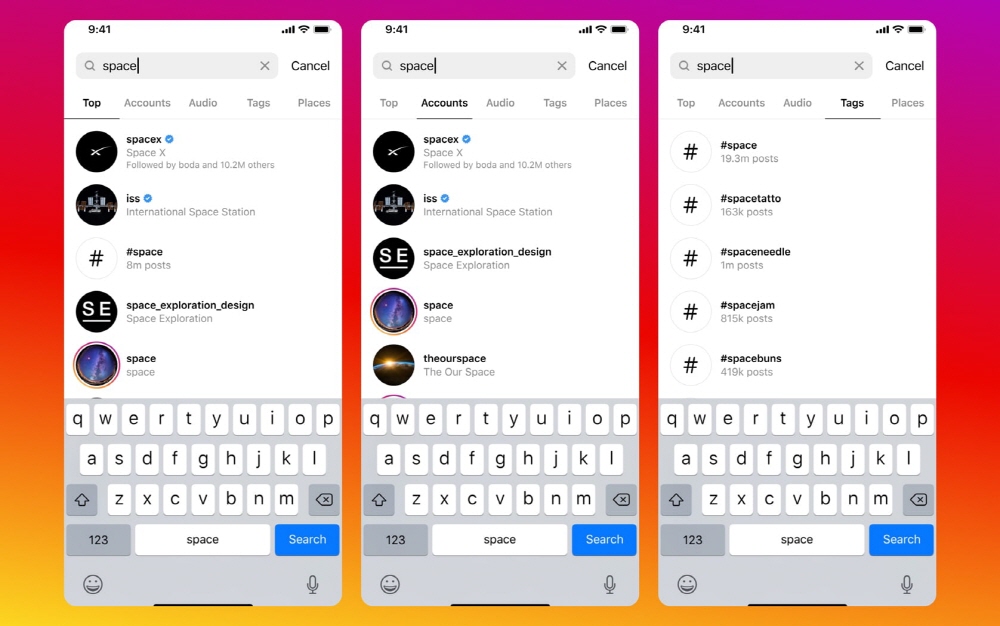 Instagram announced on August 25 that it would improve the search function within the app and support searching for content by keyword.
You may think it's surprising, but you can't actually search for images in the Instagram search function until now. For example, if you search for a cat, only accounts with hashtags or cats are displayed, so you had to find a picture of a cat again and click the link to find the image. It can be said that Instagram was focusing on who can post rather than what content was posted.
On the other hand, the new feature allows you to enter keywords and view related photos and videos. However, it is not currently possible to search for images using all keywords. This keyword will be expanded in the future. So far, the focus has been on English support, but other languages will be supported in the future.
Instagram is trying to expand the search function three-by-one, such as announcing a function that allows you to search for products in post images in June. Related information can be found here.