On September 2, Samsung Electronics also announced the ISOCELL HP1, a 200-megapixel image sensor, and ISOCELL GN5, a 50-megapixel image sensor capable of high-speed autofocus AF, for the first time in the industry.
Recently, smartphone camera pixel competition is heating up. Samsung Electronics' Galaxy and Xiaomi products have already introduced 108 million pixel models. However, if such high resolution is achieved in a small image sensor of a smartphone, the size per pixel becomes smaller and the amount of light is disadvantageous. In fact, ISOCell HP1 is also small at 0.64μm per pixel. Therefore, it uses a technology called ChameleonCell. This is to collect the maximum amount of light instead of reducing the resolution by bundling adjacent pixels and processing them as one pixel. ISOCell HP1 can be used as a 50-megapixel or 12.5-megapixel sensor by combining 2×2 or 4×4 pixels depending on the environment. Since the overall size makes the image size too large, one of them becomes the standard shooting mode when mounted on a smartphone.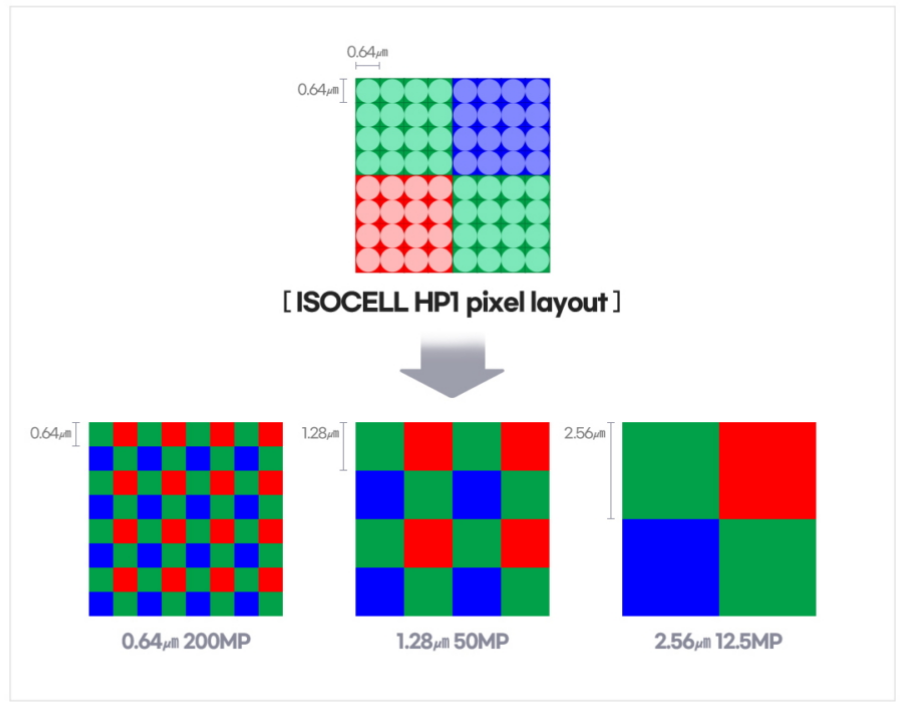 ISOCELL GN5, which was introduced together, is a 1.0μm image sensor equipped with Dual Pixel Pro, which has improved autofocus performance, and is a small version of ISOCELL GN2 released in February. Dual Pixel Pro detects light changes in all directions, up, down, left, and right by arranging pixel photodiodes vertically and horizontally to realize fast autofocus. In addition, ISOCELL GN5 can also apply a new FDTI (Front Deep Trench Isolation) technology.
Sample shipments of these products have already begun, and smartphones with 200-megapixel cameras are expected to appear in 2022. Related information can be found here.