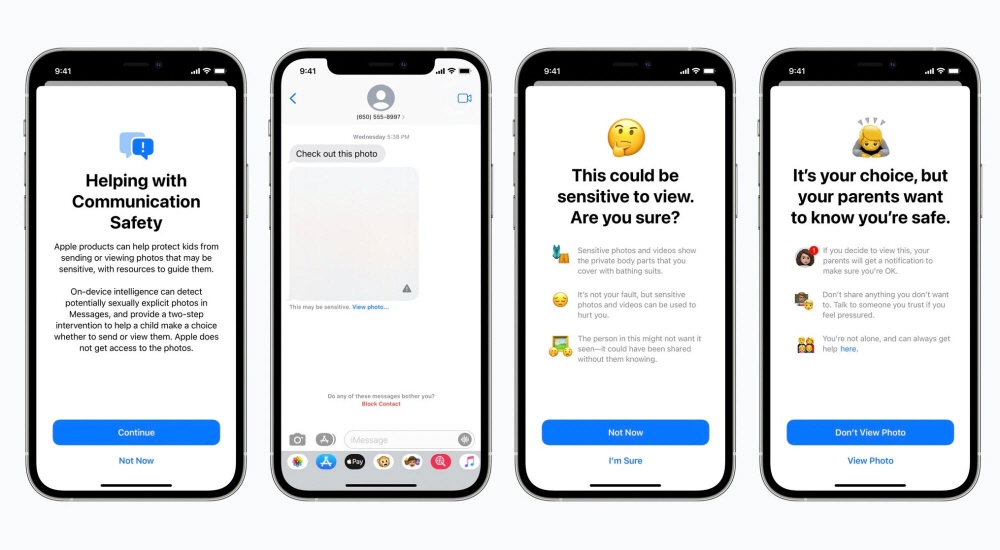 In early August, Apple announced that it would introduce a new child abuse countermeasure structure, including automatic scanning of photos uploaded to iCloud, in the next iOS 15. However, on September 3 (local time), Apple issued a statement delaying the introduction of these new features.
Apple announced that it plans to use communication tools to protect children from predators who solicit or exploit children, and to contain the spread of child sexual abuse material. It said it would spend more time getting feedback and improving it over the next few months before launch.
The new child abuse countermeasure structure was to be launched as part of an update to the next iOS 15, iPadOS, and macOS Monterrey. However, the statement made it unclear when the feature would launch. Also, Apple did not specifically mention how to improve it.
There are two new systems planned to be introduced in iOS 15 and the like. One is for the Messages app, which warns the child while also alerting the parent if the child attempts to receive or send a sexual picture to an account set up with iCloud Family Sharing.
The other is a structure that automatically detects CSAM images stored in iCloud and notifies the authorities.
These CSAM detection systems claim to be designed with user privacy in mind. Rather than scanning images from the cloud, it uses a database of known CSAM image hashes provided by child safety organizations like NCMEC to find matches on devices. Apple explained that all it knows is whether the image hash matches a known CSAM image hash, but it can't know anything about image hashes that don't match.
However, the system has been criticized by privacy groups immediately after its announcement, and the Electronic Frontier Foundation has expressed opposition to it, saying it is a large-scale surveillance plan. Apple misunderstood, explained, and claimed that privacy was more protected than other technologies, but eventually backed off.
This announcement was made right after the announcement of a survey result showing that a high percentage of users cited iCloud photo scanning as the reason for the decline in Android users who want to switch to iPhone. Ahead of the announcement of the next iPhone, it may have been a judgment not to give customers the impression of a retreat in privacy. Related information can be found here.