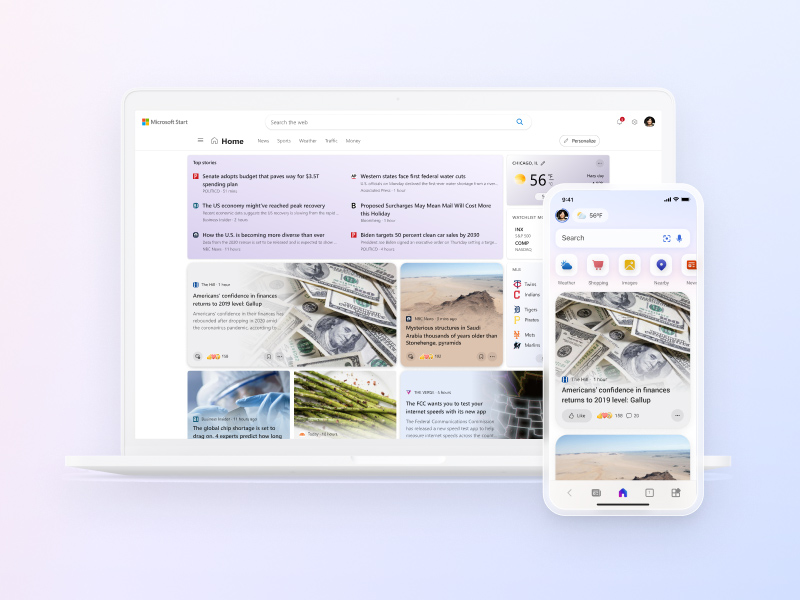 On September 7 (local time), Microsoft released a new news feed called Microsoft Start. As an alternative to the existing Microsoft News, it is characterized by being able to personalize it according to user interests and tastes.
The news we publish is created together with AI, machine learning, and human intervention. It is said that it is based on the technology accumulated so far in NSN and Microsoft News. You can also customize it to your liking by setting the parts you are interested in in your personal settings. You can also set which publishers you don't like or don't want to show in the displayed news. Not only that, Microsoft will replace News with Start, but MSN will continue to do so.
Microsoft Start is available on the website or in Android and iOS apps, Windows 10 taskbar news, Windows 11 widgets, and the Microsoft New Tab page. Related information can be found here.