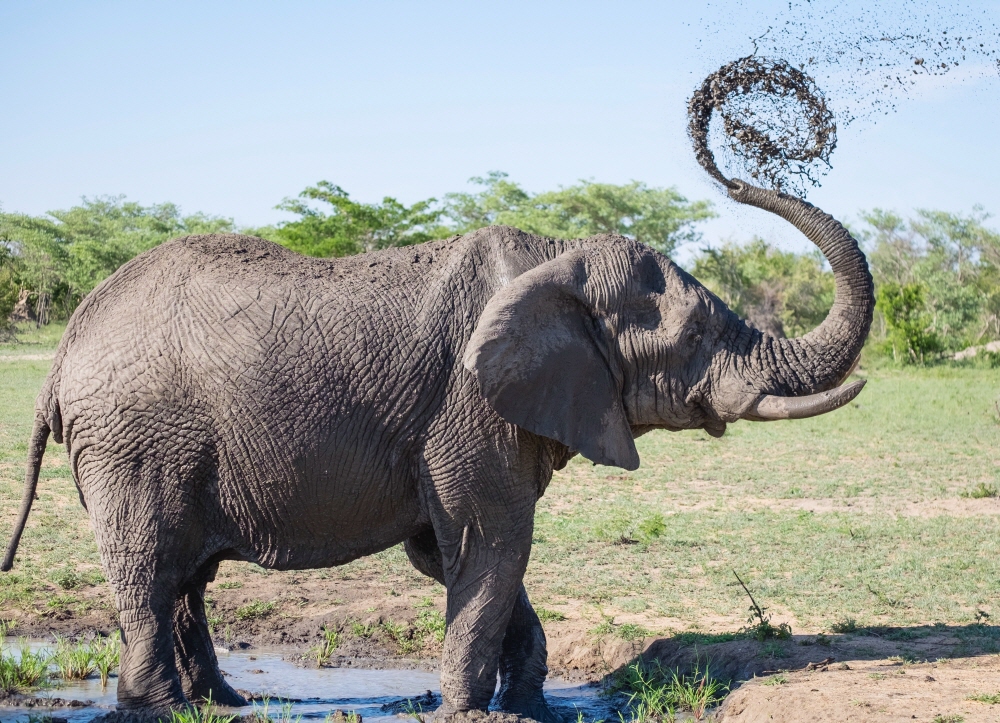 Elephants eat up to 200 kg of grass and trees and drink more than 100 liters of water a day. According to a research team at Georgia Tech, the elephant's nose, which can perform tricks like a human hand, has suction power that can suck up water at a speed of up to 540 km/h.
The research team worked with a zoo veterinarian to study the structure of the elephant's nose and to apply it to a robot that can grab objects, and observed the elephant sucking water from the tank. The tank is 299 × 299 × 480 mm with 19 liters of water in it and 50 g of chia seeds to make the flow easier to understand.
It was observed that the elephant was able to absorb 3.7 liters of water in just 1.5 seconds. The research team estimates that the elephant sucks up water at 540 km/h. This is 1.5 times more than the KTX high-speed train, which runs at over 300 km. In addition, as a result of observing the elephant sucking water with ultrasound, the elephant contracted muscles to expand its nostrils by up to 30% and to increase nasal volume by 64%. In addition, several experiments have confirmed that an elephant can hold up to 5.5 liters of water in its nose.
The research team said that elephants are using a suction method to grab objects in the field of robotics, saying that they can use both fast and soft suction with a special respirator. Related information can be found here.