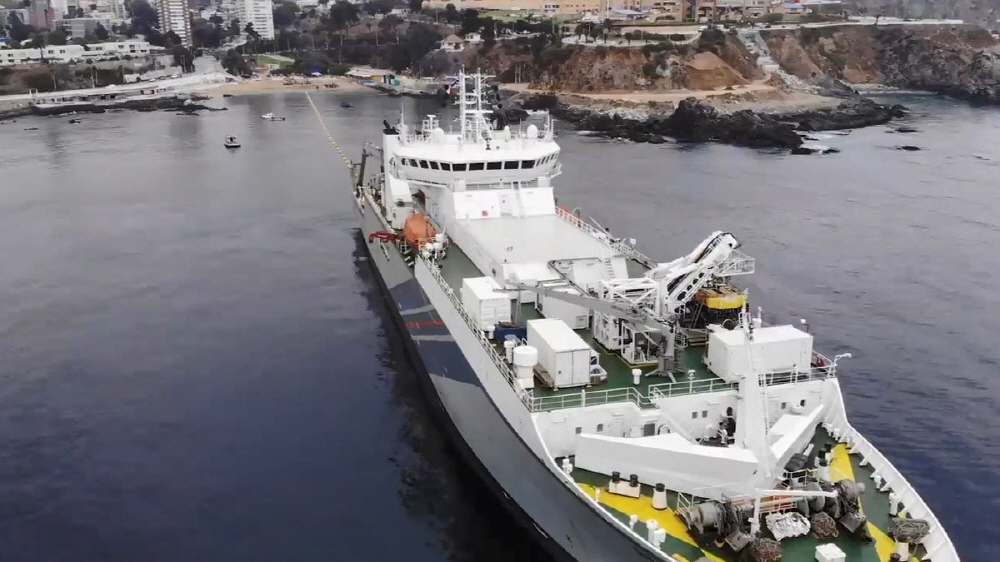 It has been reported that the Chinese and Russian governments are strengthening the construction of submarine cables laid on the seabed around the world with Internet infrastructure and acquiring related companies. Accordingly, it is pointed out that China and Russia may have a backdoor to eavesdrop on the contents of submarine cable communications.
According to a report on submarine cables released by the Atlantic Council, a think tank focusing on research on China, 59% of the world's submarine cables, or more than half, are still deployed and maintained by private companies. Meanwhile, it is said that the proportion of submarine cables deployed and managed by state-owned enterprises or state-owned enterprises is about 20% of the total.
The number of submarine cables laid worldwide is increasing year by year, with 15 new in 2016 and 28 in 2020. The report calls this a phenomenal growth rate. According to the report, Chinese companies are participating in 44 submarine cable laying projects in 2021 alone, which are part of a trillion-dollar infrastructure project led by President Xi Jinping. In addition, Chinese companies participating in the submarine cable laying project include China Mobile Communications, China Telecom, China Union Communications, and Huawei Marine, which is in charge of the submarine cable business under Huawei.
James Lewis, senior vice president of the Institute for International Strategic Studies, said he thinks everyone knows, but there is a good chance that China can eavesdrop on someone's communications. China, which is investing in Korea, was concerned about the possibility of wiretapping Internet communications.
Meanwhile, in Russia, Rostelecom, a state-owned company, is in the process of laying a submarine cable linking remote Russian islands, the mainland, and Europe. Rostelecom said that the laying of submarine cables was only the beginning, implying that it plans to push forward with the laying of more submarine cables in the future. During a meeting with Putin, Rostelekom CEO unveiled an ambitious plan to lay submarine cables around the world, and is laying at least three submarine cables in Russia by 2021.
The US Federal Communications Commission (FCC) canceled the submarine cable laying project that companies such as Google and Facebook had been promoting together with the Pacific Light Cable Network and suspended the company's license. This may be related to the fact that the parent company of the Pacific ultra-high-speed optical cable network is a Chinese company.
The FCC explained that the reason it stopped licensing the Pacific ultra-high-speed fiber network was because it saw it as a national security risk. It indicates that there is a possibility that they are trying to bypass the
In the past, the U.S. Navy and the National Security Agency have conducted eavesdropping operations called Ivy Bells, in which divers submerged in the sea intercept data from submarine cables. Related information can be found here.