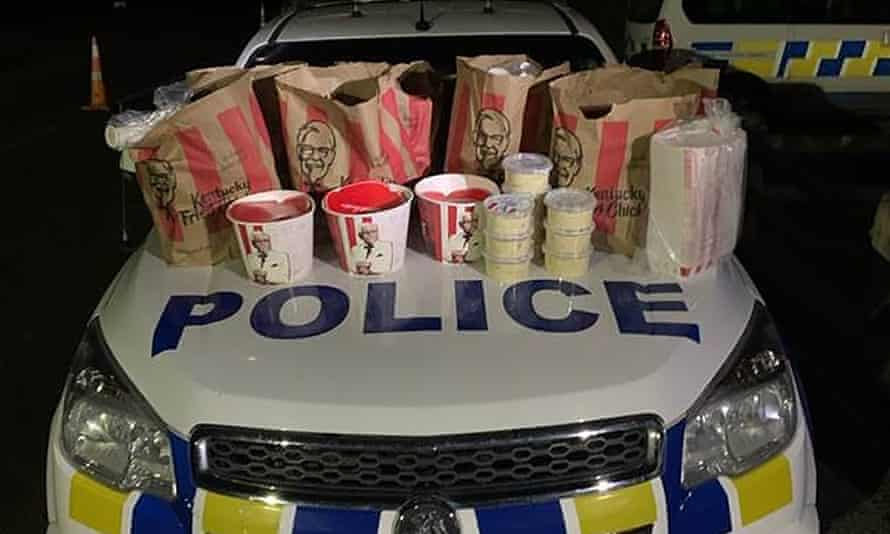 The duo have been arrested for attempting to enter Auckland, New Zealand, with three buckets of KFC, bulk of French fries and NZ$100,000 in cash. At the time, Auckland was said to have banned fast food takeout amid the lockdown due to COVID-19.
New Zealand Police said in a September 20 statement that police officers patrolling the suburbs of Auckland had arrested a pair of men, aged 23 and 30, in a car. At the time of the arrest, Auckland, New Zealand's main city, was under a four-level city lockdown for a month, all restaurants including takeout services were closed, and residents were restricted from going out. Meanwhile, in cities other than Auckland, the second level of lockdown allows restaurants, cafes, bars and nightclubs to open and residents are allowed to go out.
Police officers crossing the Auckland city border around this time discovered a suspicious vehicle. When the police approached, the car tried to run away by making a U-turn, but eventually stopped. When the police assorted the car, three KFC buckets, 10 cups of salad, French fries, cash and an empty pouch were found in the trunk. The duo could face up to six months in prison or a fine of up to NZ$4,000, depending on the COVID-19 health response.
A week before the arrest of the duo was announced, a man who went out of Auckland in search of McDonald's was arrested and charged with posting a video on social media. In such a situation, some even point out that fast food has an atmosphere that seems to be an illegal substance.
In Auckland on the 21st, at 23o 59 minutes, the fast food restaurant reopened as the city blockade went down from level 4 to level 3, but the drive-thru procession continues even though it is late at night. West Auckland's McDonald's Drive-Thru, which reopened at 0:30 a.m., continued to increase until 1 a.m. with 40 vehicles increasing. Also, an employee at Auckland KFC said that even though 6-7 cars were lined up at 7:30 a.m., even though the business opened at 9:00 a.m., one driver had been waiting since 8 p.m. the night before and parked the car. Related information can be found here.