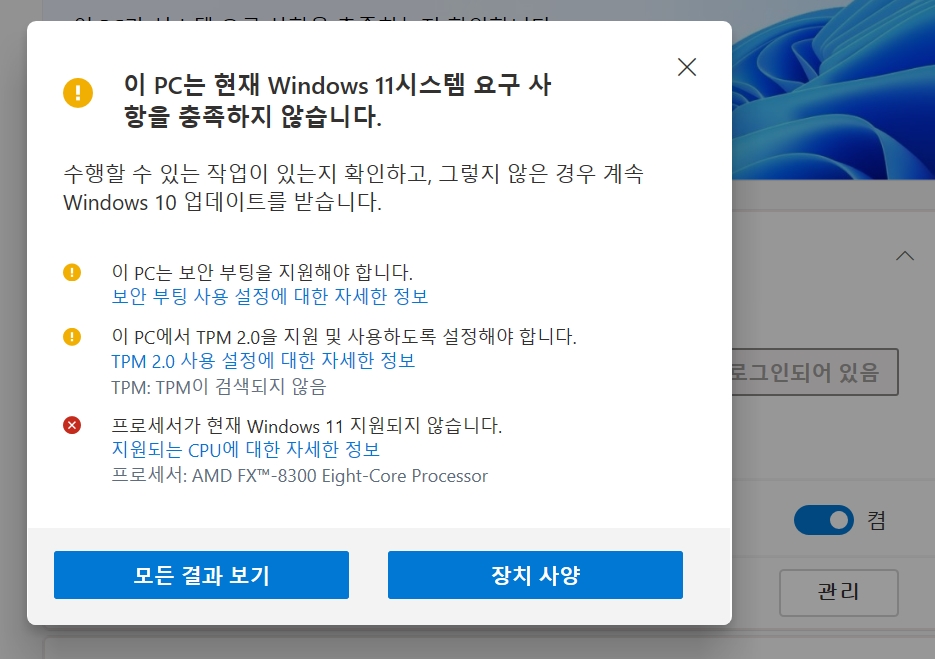 To install Windows 11, which is scheduled to be released on October 5, you must meet various system requirements, such as a 64-bit CPU with multiple cores operating at 1 GHz or higher, 4 GB of RAM or more, and 64 GB or more of storage space. The PC Health Check, which Microsoft is releasing officially, is a useful tool for investigating whether your PC meets the system requirements and tells you why your PC can't get Windows 11.
PC Health Check, distributed on the same day as Windows 11 was announced on June 25, is a tool that can check whether a PC meets the minimum system requirements to install Windows 11. However, when actually used, it indicates whether Windows 11 can be installed or not, but it points out a problem that does not indicate the reason why it cannot be installed.
Then, on September 22, Microsoft started to redistribute the improved PC health check. Detailed indications are made. After installation, scroll down to the check compatibility item and click Download PC Health Check App from here.
Download and run the file (WindowsPCHealthCheckSetup.msi) to start PC health check. The results showed that the tried PC did not meet the system requirements for installing Windows 11. You can also check all the results view.
For reference, the minimum system requirements to install Windows 11 are 1GHz or higher for a processor, a 64-bit compatible processor or SoC with two or more cores, 4GB of memory, 64GB or more of storage space, and the system firmware is UEFI secure bootable. TPM is version 2.0 or higher. The graphic card supports DirectX 12 or higher, the display must support 9-inch or higher HD resolution, and an Internet connection.
Microsoft also announced that it would notify the minimum system requirements adjustments through an Insider Preview Build offer when it removed the old PC health check, but there are currently no changes to the minimum system requirements. However, Microsoft is making it clear that it is possible to install Windows 11 even if you do not meet the minimum system requirements if you use the ISO file, saying that it is solely at your own risk. In fact, there are already reports that a preview version of Windows 11 can be installed even if it says that it does not meet the system requirements necessary to check the status of the PC. Related information can be found here.