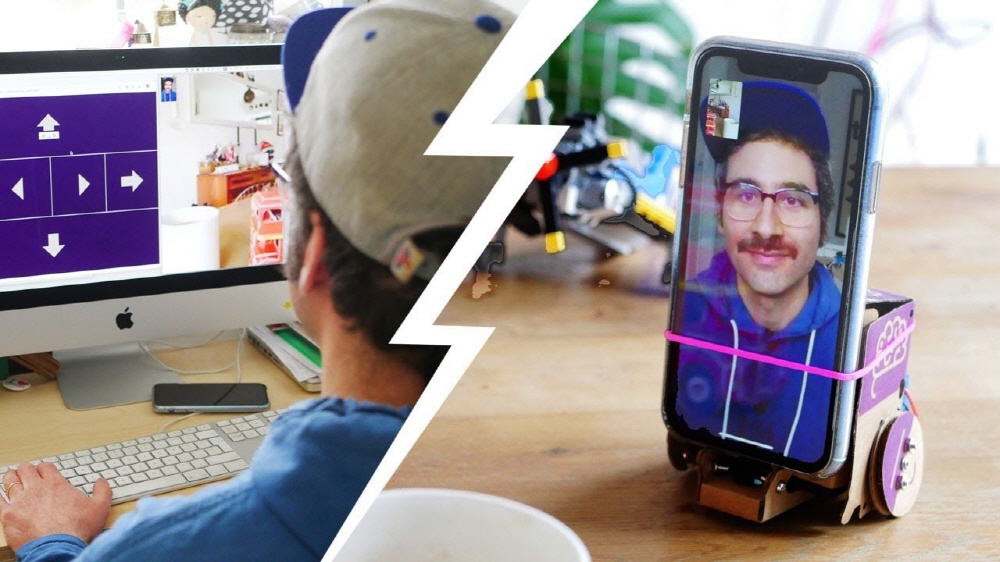 Smartibot is a telepresence robot made of cardboard.
Telepresence refers to a technology that provides a sense of presence as if you were face-to-face with a person in a remote place. With the increase in telecommuting, many companies are using services such as Zoom, Skype, and Slack. What if we could use a telepresence robot with wheels to interact with it? If possible, much simpler and cheaper than before.
The Smartibot kit is a product from The Crafty Robot and costs £55. A tiny AI robot made of cardboard can move things like Lego blocks and potatoes. If you put your smartphone on top of a rubber band, it can be used as a telepresence robot where the person you talk to at a remote location can talk while moving the robot. By relaying using the Office Internet Messaging Hosting Service (PubNub), it handles the transmission of robot control commands between the user and the robot.
Programming is required to move the robot. However, Smartibot is releasing the code for this. Just copy it and paste it on the Espruino, and you can remote control it via Bluetooth from the control screen. If you are ready to send and receive signals, you can easily use the telepresence robot. Related information can be found here.