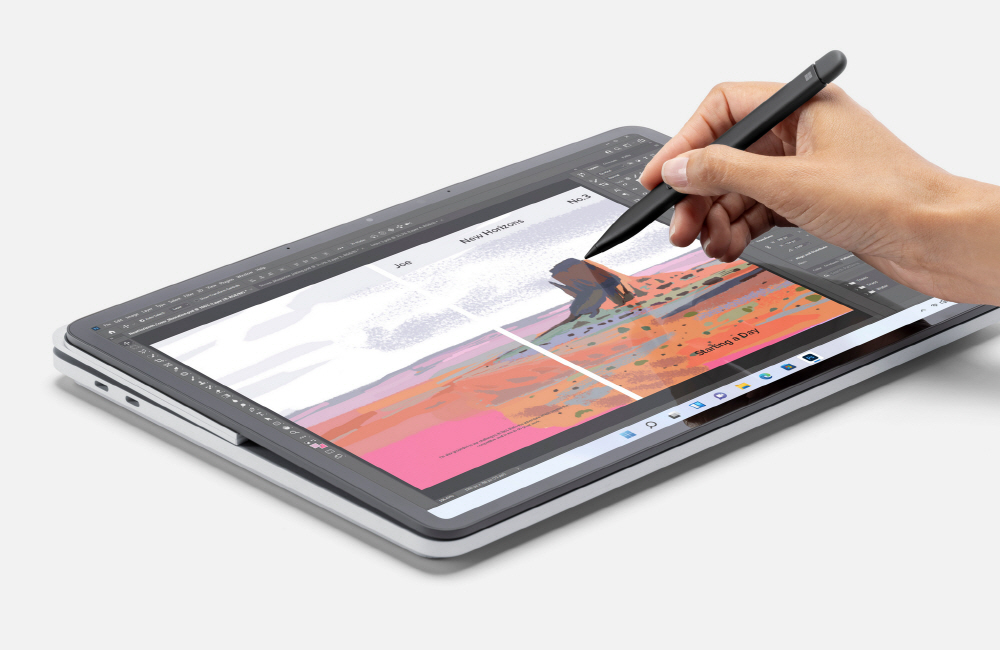 Microsoft has announced a new Surface series with Windows 11. The four products announced this time are the Surface Pro 8, Surface Laptop Studio, Surface Go 3, and Surface Duo 2.
Among them, the model that became a hot topic is the Surface Pro 8, a keyboard-integrated model. The optional pen is equipped with a haptic device, so it is said to be close to the taste of writing like paper and pen. The display panel also has a maximum refresh rate of 120Hz, so the display is smooth and visibility is improved in light games. It also supports Dolby Vision for HDR video sources, and a window function that automatically adjusts color to match the ambient light in color expression is also supported. More details can be found at the link.
Netflix started offering a free plan in Kenya on September 20th. There are no advertisements, etc., and there is no need to register payment information. If you are over 18, you can watch popular content completely free of charge by registering an email address. The free plan also includes personalized recommendations, blocking harmful sites, and more.
Of course, there are some limitations. The content you can watch is limited to about a quarter of the paid plan, so you can only watch it on Android devices. You can't download it and watch it offline, and you can't use TV, etc. casting.
The provision of a free plan in Kenya this time can be seen as a free trial service for the implementation of a paid plan. If the effect is confirmed, it may be deployed in other countries or regions.
Next news. The Lightning connector installed in the iPhone is an independent standard developed by Apple. However, the European Commission, the EU policy enforcement body, has submitted a bill to force manufacturers to use regular chargers, and pressure on Apple to abolish Lightning is increasing.
Since most Android devices already support USB Type-C, the main target of the bill is Apple. The European Commission aims to adopt the legislation in 2022, but with a one-year grace period for EU member country legislation and a one-year grace period for manufacturers implementation, Lightning repeal is likely to be mid-2024.
Facebook has announced the latest models of video calling devices, Portal Go and Portal Plus. Portal Go is a video calling device with a 10-inch display. Since it has a built-in battery and can be charged wirelessly, it can be used while carrying it. To this end, there is a carrying handle on the back.
The Portal Plus announced together is a high-end model with a 14-inch display. At the top of the display is a 12-megapixel camera. It costs $199 for Portal Go and $329 for Portal Plus.
It is said that Space X successfully completed Inspiration 4, a space travel mission made only by civilians, and for the first time, space travel made only by civilians was realized. Inspiration 4 is a mission that challenges space travel with the SpaceX spaceship Crew Dragon carrying 4 civilians. When launching the spacecraft, it used a Falcon 9 reusable rocket, and without a specially trained astronaut, it was successful in challenging space travel to orbit the Earth and then return to Earth. It seems to be an example that shows that the era of private space travel is in full swing. thank you.