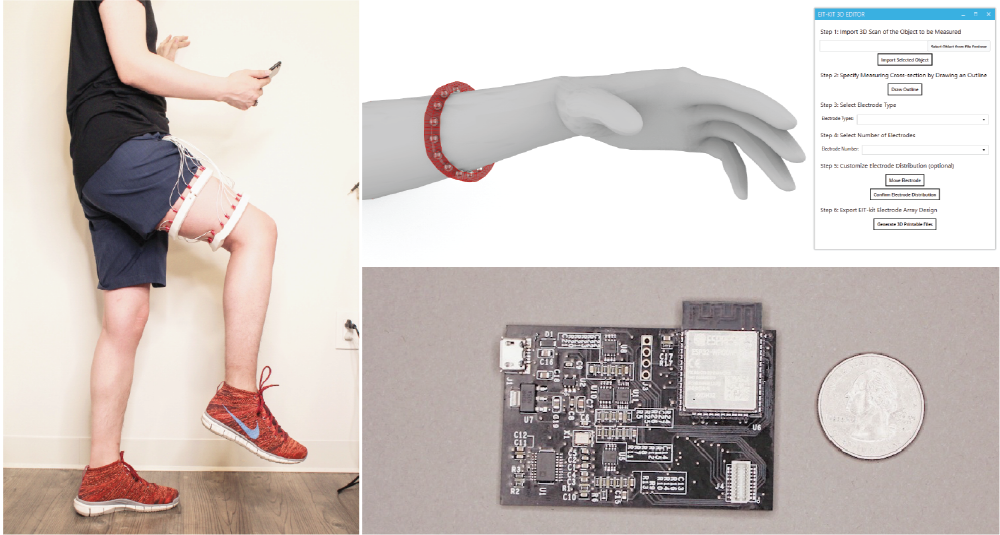 The MIT Computer Science and Artificial Intelligence Lab CSAIL and the Massachusetts General Hospital Artificial Intelligence Center CPAI research team announced the EIT kit, a toolkit that can easily measure muscle movement. To design health care and motion sensing devices using electrical impedance tomography (EIT) tomography.
The research team made a rehabilitation muscle monitor using this kit, a wearable device that can detect hand gestures, and a bracelet that can detect whether a hand is removed from the steering wheel while driving. Whereas conventional wearable devices can only detect movement, EIT devices can also measure whether a muscle is tense or relaxed. One of the devices appears to be a simple band attached to the thigh, but it is said to help with rehabilitation by visualizing the activity of the thigh muscles.
Currently, the research team is working with the hospital to develop an EIT kit to create a remote rehabilitation device that monitors various parts of a patient being treated. The EIT kit is designed to be portable, so it can be used at home as well. Related information can be found here.