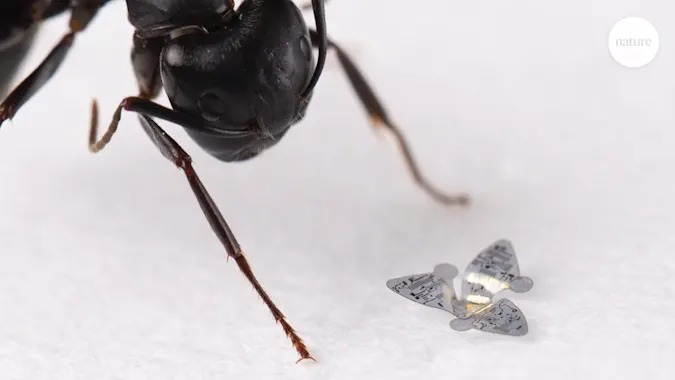 Some plants use wind-spreading, in which seeds are blown away by the wind to expand reproduction. A research team at Northwestern University in the United States is conducting a study to use a very small artificial electronic device that mimics this structure by blowing a large amount of it in a wind-spreading type for a certain purpose.
According to a paper published in the journal Nature, this wind-spreading microchip is expected to be used for various purposes, such as tracking diseases and air pollution. Although it is possible to think of the possibility of causing any kind of damage by distributing countless artifacts in the air, the research team is showing the possibility of using biodegradability for the material.
The research team studied various wind spray models that actually exist in nature, such as the downy parachute used by chrysanthemums such as dandelions, and the glider type used by lilies, based on the idea of mimicking the wind spraying mechanism of plants. And I paid attention to the propeller-type wind-spraying model seen in the maple seed that rotates and maximizes the residence time, and saw it as suitable for controlling small electronic devices.
Among them, the artificial propeller, which modeled a seed rotating with three wings, was reduced to a millimeter size. In the case of a natural seed, it is not so small, but the research team says it is large enough to load an electronic chip or a microscopic power source. The research team created and tested a millimeter-sized microscopic wind spray model, and obtained valid results.
Of course, the microscopic wind-spreading device is not out of the scope of the concept yet, but the research team is thinking of various versions that can be used for environmental measurements such as, for example, an antenna that communicates with a smartphone and the wavelength of light, pH value, and water quality. Among the promising applications, it is proposed to be used for detection and monitoring of biohazards such as bacteria, viruses, and aerosols.
The day may come when a wind-spreading structure that sprays a large amount on a certain area and provides a function for a limited time will be decomposed and returned to nature. Related information can be found here.