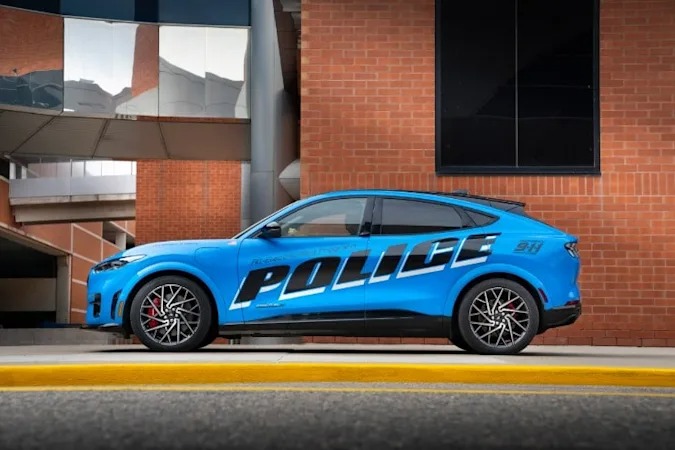 Ford has announced that it has verified that its electric SUV, the Mustang Mach-E, meets hiring criteria in the Michigan State Police Vehicle Model Assessment. It is said that this is the first time the Michigan Police Department has given an electric vehicle a pass evaluation.
Model year evaluations by the Michigan Police Department and the Los Angeles County Sheriff's Department are the criteria for hiring police vehicles used by US law enforcement agencies. This evaluation item consists of acceleration, top speed, braking, and emergency response processing.
According to Ford, the fact that the Mustang Mach-E passed the performance test proved that Ford could make a solid and highly reliable electric vehicle that could handle even the most demanding applications.
Ford provides two-thirds of all police vehicles in the United States, and the police are a major source of revenue. Ford is benchmarking the results to consider producing dedicated electric police vehicles in the future and committing to a $30 billion investment in electric vehicle technology.
The fact that electric vehicles passed the evaluation in police vehicles that require higher rigidity and running ability than general vehicles is that electric vehicles already have capabilities comparable to those of engine vehicles. It can be seen that the transition to electric vehicles is steadily progressing in several fields. The conversion of police vehicles to electric vehicles will also be an effective means for the government to reduce fossil fuel use and carbon dioxide emissions.