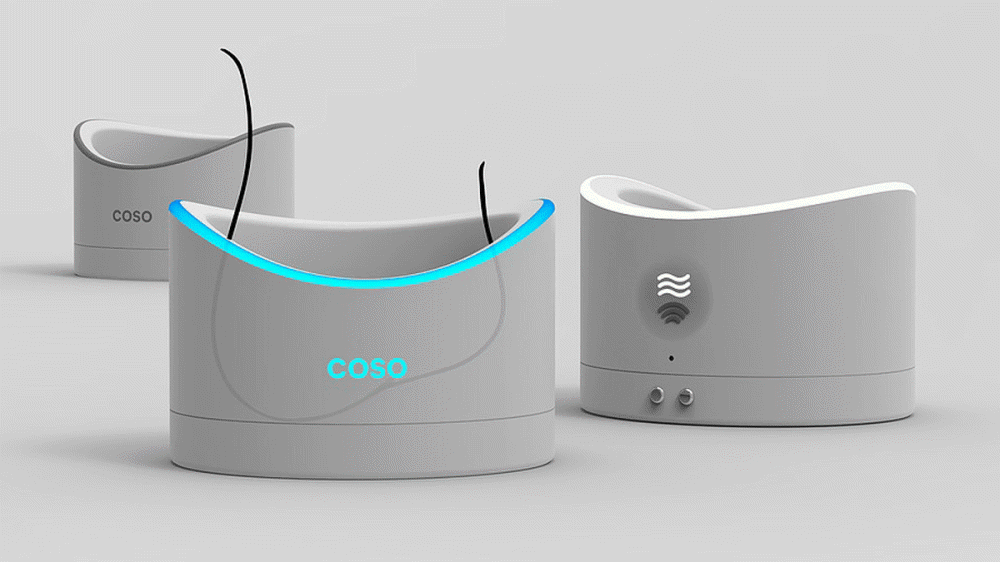 COSO, presented through the James Dyson Award, an international engineering award hosted by the James Dyson Foundation, a philanthropic division of Dyson, is a gadget that enables male contraception by heating male testicles with ultrasound. was selected for
The reason Koso was born was that designer Rebecca Weiss herself, the designer, had cervical cancer and could not take the hormonal contraceptive pill. He notes that male contraception is narrowed down to wearing a condom or a vasectomy, and he says he devised an ultrasound-based contraceptive method as a non-invasive, painless or side-effect contraceptive method.
Koso comes from an idea based on a study published in 2012. In this study, it is reported that if the testicles of rats are warmed to 37°C in saline solution and treated with 3 MHz ultrasound for 15 minutes twice at an interval of 2 days, it is reported that the contraceptive effect can be obtained for 2 to 6 months with almost zero reproductive cells. have. Similarly, experiments on the use of ultrasound in the testicles and contraceptive treatment have been conducted since 1977, but no human trials or studies have been conducted.
The KOSO is charged before use, but the charging terminal is unique, and the cable can be fixed by attaching a magnet. When charging is complete, add water to the inside of the koso and press the button on the back to heat the water. When ready, the front logo on the top edge of the koso shines. The testicles are then inserted into the koso and heated by ultrasound for several minutes. The remaining time can be checked in real time on the smartphone app.
So far, experiments using rats have reported that the testicles remain asexual for several months to a year when they are subjected to ultrasound, but it is unknown how long it will take for humans. The developer is appealing that KOSO is a reversible hormone-free method of birth control.
Inside, an ultrasonic generator is built into the floor. Three colors are planned, white, black, and orange, and the price has not been announced yet.
Koso has not yet been commercialized and was created as a prototype to show the technical feasibility. In order for KOSO to be approved as a contraceptive device, it must go through a clinical trial, and for this, it needs to find a sponsor in connection with a company or research institute. Related information can be found here.