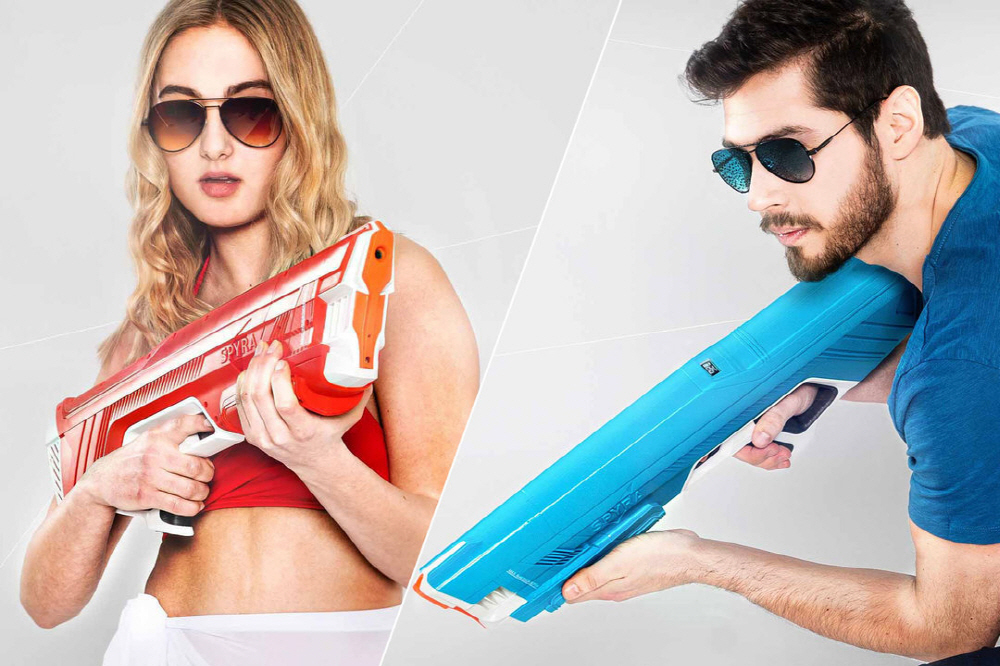 The SpiraTwo is an electric water gun that looks like something out of a futuristic shooter. You can switch modes by pulling the trigger, press the trigger for a quick three-shot, or press and hold the trigger to shoot a power shot. The power shot discharges three times as much volume as any other single shot with great recoil, but this technique consumes 25% of the tank's maximum capacity.
In addition, this product is equipped with an easy-to-see digital counter so that you can see that the remaining water level decreases from 100% every time you shoot. You can also check the remaining battery level at a glance. Depending on the angle of the water flying distance, 9~14m, the tank capacity is 20 rounds, and if you wrap the muzzle in a bucket, you can automatically supply water in 12 seconds.
The price is $159 per tablet, and a set of two that can be played by the Red and Blue teams can be purchased for $299. As an option, you can also choose a dedicated folding water bottle and UV-blocking sunglasses. Related information can be found here.