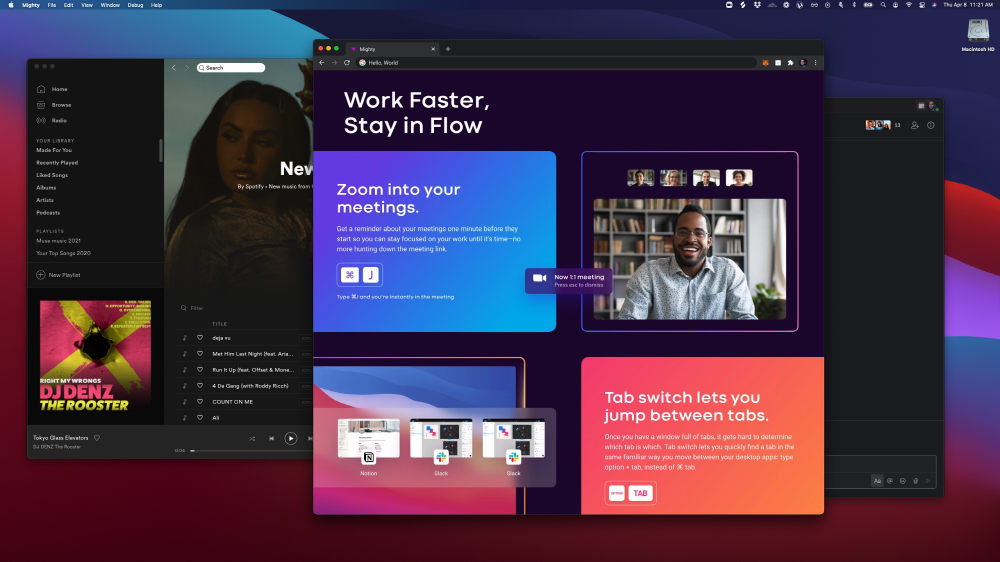 Mighty uses a powerful machine such as up to 4GHz dual Xeon processor, Nvidia GPU, and 16GB of RAM in the cloud to operate the Chrome browser and deliver the video from the computer where the thin client is installed, providing an experience as if using a browser in the field. do. Structurally, it is similar to Stadia, a cloud game service introduced by Google.
The cloud browser operates at 4K resolution and 60 frames, and there is no lag not only when watching videos, but also when typing, moving the mouse, or scrolling. The Chrome browser is known for freeing up a lot of memory while realizing advanced features. However, since the Mighty Thin Client only uses up to 500MB of RAM, you can open hundreds of tabs on a low-end computer and use heavyweight web services such as Figma.
Although this mighty project is full of dreams, the current $30 monthly fee can be an obstacle to its introduction. On the other hand, if services like Mighty are officially offered at Google cheaply, demand may increase. Related information can be found here.