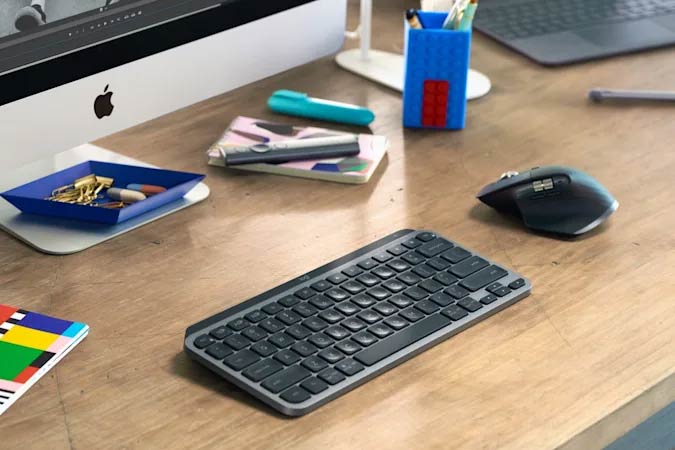 The MX Keys Mini is a tenkeyless keyboard that realizes the compact design introduced by Logitech.
Although the MX key mini does not adopt a mechanical switch with excellent key feel, it can reduce noise by increasing key stability. In addition, by optimizing the responsiveness, the keystroke with high noise is realized. The body itself is also formed from a single metal plate, and the rigidity is increased.
The upper function keys are equipped with special keys such as voice, emoticon, and microphone mute. The keyboard backlight turns on automatically when it detects an approaching hand and automatically adjusts the brightness according to the ambient light.
Through the Bluetooth connection function, Windows, Mac, Linux, Android, Chrome OS, iOS and iPadOS devices can be paired with up to three devices. If the backlight is turned off for up to 10 days in a fully charged state, it can be used for 5 months.
The MX key mini is available in three colors: dark gray, pink, and silver, and is priced at $99.99. Related information can be found here.