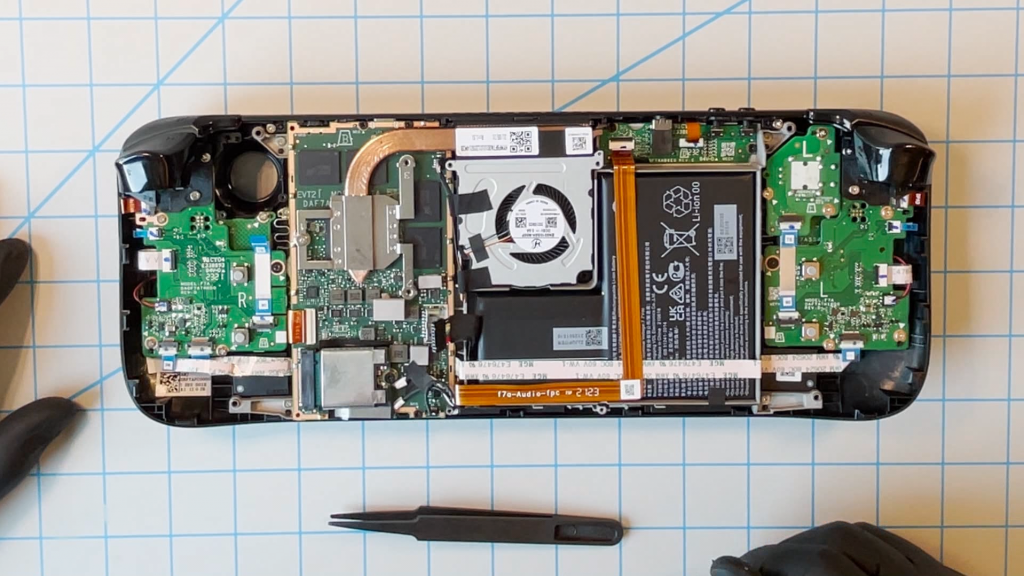 Valve, a company that provides game delivery service Steam, has released an official disassembly video of its PC-based portable game console, Steam Deck.
The Steam Deck is a PC-based portable game machine announced in July that has a design reminiscent of the Nintendo Switch by placing left and right controllers with a 7-inch display. SteamOS operates inside, and various titles can be played, from games provided by Steam to third-party cloud game services.
In the official disassembly video, you can first remove the screwed-on rear case to access the inside, disconnect the battery power cable, and check the analog stick and SSD attachment and detachment process. In addition, the video repeatedly states that we cannot recommend user-directed repairs. The reasons vary from damage to parts due to static electricity to fire caused by battery damage or malfunction due to poor assembly of parts.
Among them, if the SSD is replaced with other than genuine parts, it is expected that the communication module communication interference and even the heat dissipation parts will be adversely affected due to the assembly problem due to the actual size difference. In addition, since the warranty does not apply to problems caused by disassembly by the user, it is advised to leave it to a professional for repair.
Valve, meanwhile, plans to release steam deck replacement parts in the coming months. However, as you can see in the video, the difficulty of disassembling the steam deck is high. In this regard, it may be better to think of it as assuming the use of a third-party repairer rather than an individual user. Related information can be found here.