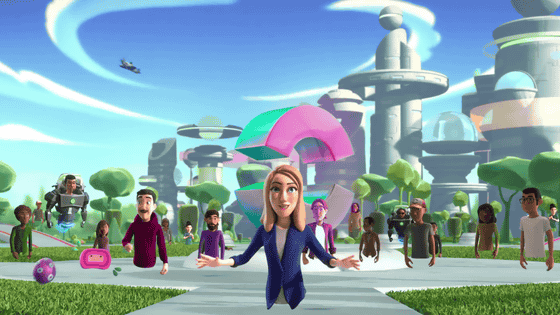 Facebook acquired virtual reality headset company Oculus and is participating in the virtual reality field, and is announcing Facebook Horizon, a virtual reality world in 2019. Then, on October 7, 2021 (local time), Facebook changed the name of Horizon to Horizon Worlds, announced that the company would be abolished, and announced that it would support the creators of Horizon World with a new $10 million fund.
Facebook Horizon, announced in 2019 by Facebook, is a VR world that allows users to create playable games on land and inside avatar clothes, paintings and movies. Users can not only enjoy the world with people in the virtual reality space, but also play an active role as a virtual reality space creator. Facebook Horizon, which released a version of the registration system in August 2020, has not yet reached an open beta release. Newly, Facebook and Oculus announced that they would change the name of Facebook Horizon to Horizon World, minus the company name.
In addition, when Facebook announced the 2020 Horizon Invitational Beta version, it started building a creator-friendly space in virtual reality using the highest level of social world building tools. said to have done These early creators add that they are growing social experiences on the Horizon platform.
Newly, Facebook is launching a $10 million Creators Fund to encourage more people to work together to build the Horizon World. Fund funds will be distributed to producers in various ways from 2022. The first is a community contest. In Horizon World, Facebook will hold a contest for creators who build the world, and the 1st to 3rd place winners will receive up to $10,000 in prize money. Details of the contest will be announced soon.
The second is the creator nurturing program. Horizon World offers the Creator Accelerator Program, a creator nurturing program that provides opportunities for creators with diverse backgrounds to build something and acquire the skills and knowledge to succeed in a professional environment. The training program will start in 2022, and recruitment of participants will begin in November 2021.
Third, funds for developers. If you're a developer studio creator and you're looking for funding to create a Horizon World experience on a specific topic, you can also partner directly with Facebook to receive funding.
According to reports, Facebook will make Horizon World test data available to more people during the remainder of 2021. It is also expected that in the future, users will be able to host ticket events, trade digital goods, or offer subscription experiences in Horizon World.
Recently, Facebook is focusing on virtual reality, and in 2021 it unveiled an open beta of Horizon Workrooms, a virtual meeting room, and announced that it would invest in developing a virtual space metaverse where people can work or shop. Related information can be found here.