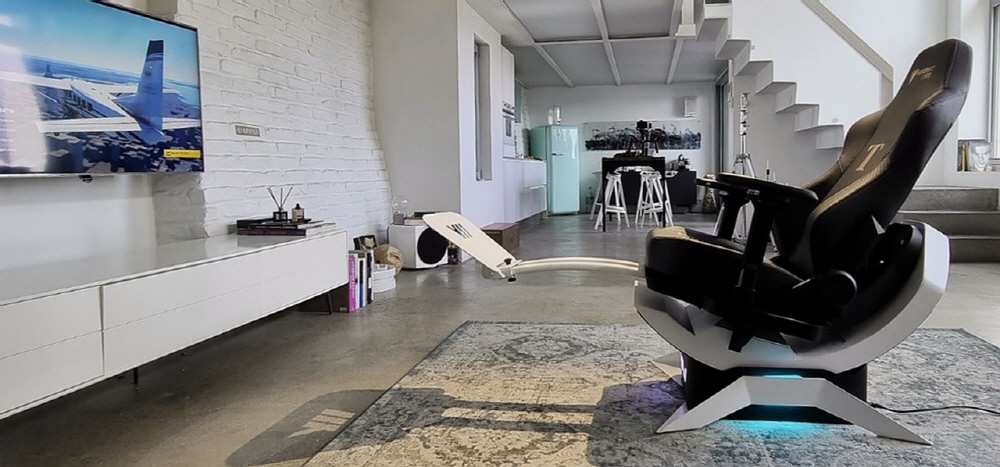 Yaw2 is a virtual reality simulator chair designed similar to the dental chair presented by YAW. The seat surface and backrest can be exchanged for your favorite gaming chair, and when seated, it supports degrees of freedom from 2DoF to 6DoF, which tilts and spins in various directions.
Of course, you can usually work on your PC in a comfortable position. It is also equipped with a function that supports a posture that keeps the neck and waist constant by fine adjustment. It detects that you are still in the same posture and vibrates to alert you to rest.
More information about the product can be found here.