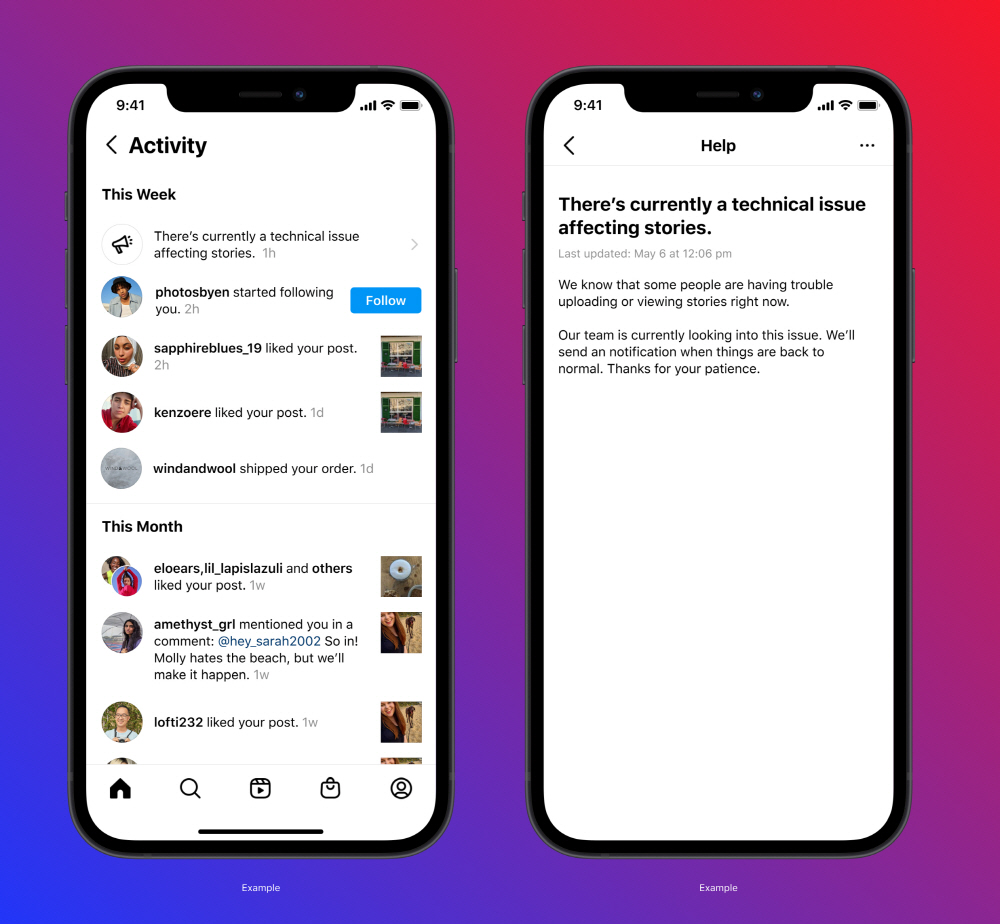 Instagram announced on October 11 (local time) that it is testing a new feature in the United States when it encounters a technical issue, such as a service shutdown, with a notification stating how to resolve the issue.
Like any other notification, it will appear in your Instagram activity feed. In addition, we do not notify every issue individually, but we do notify you of issues that are likely to cause confusion if the impact is widespread. Although it was not stated in the announcement, it is highly likely that it is a response to the two recent service suspensions.
The tests will be conducted in the United States for several months, with plans to expand to other regions if well-functioning. Aside from service suspension notifications, we've also announced a new tool to notify you about your account status. Its purpose is to clearly warn users of what is happening to their account. We are starting by making it possible to determine whether an account is at risk of being suspended. We will update your account status in the coming months to respond to more information. Related information can be found here.