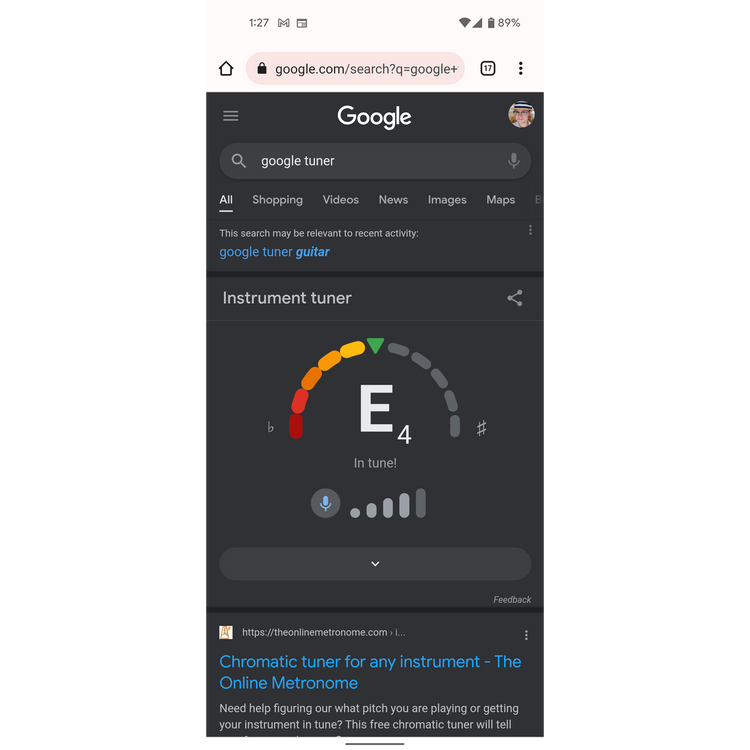 A guitar tuning function has been added to a Google search.
In fact, until now, you could tune the guitar using Google Assistant, a voice assistant function. Smartphones that can use these services or smart speakers such as Google Nest Audio can also do this. You can precisely tune the sound of your guitar by searching for 'google tuner' and allowing microphone access in your browser. Interface displays tuning up and down, volume indicator. Reportedly, the way guitar sounds are collected varies greatly from device to device. This point can be said to be inferior to the dedicated tuner.
Various tuning apps, including paid and free ones, already exist in the market, but this function, which can be used in Google search, gives the impression that it is simple and clear. Interest is focused not only on the tuner, but also on how apps that provide similar functions will try to survive in the future. Related information can be found here.