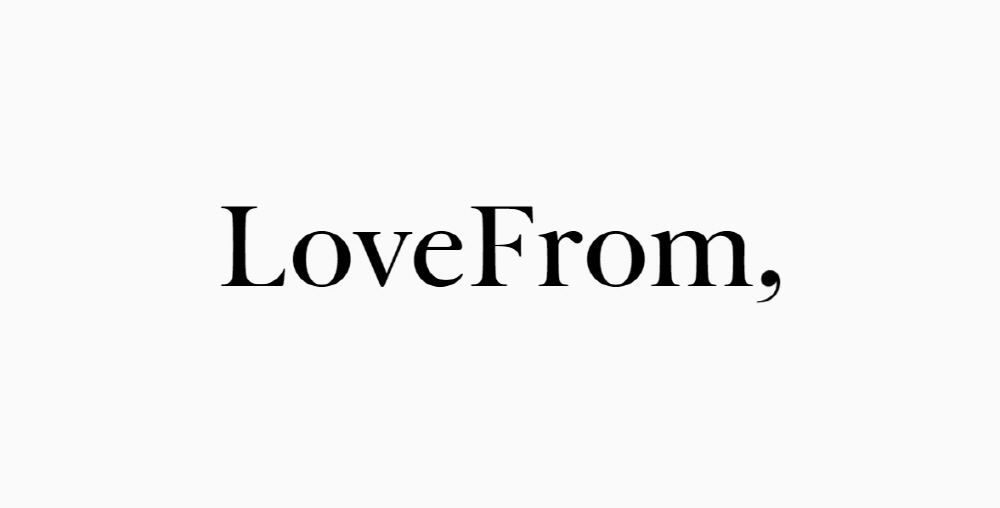 The official site of LoveFrom, a design company founded by former Apple design director Johnny Ive, has been released. Until now, the contents of the work have been almost shrouded in mystery, but the visual identity has finally been introduced.
In Love From, prominent members such as Johnny Ive, graphic design master Peter Saville, and Chris Wilson from Apple's design team are participating. The published site has a minimalist design as if representing the Johnny Ive style dealing with the first iMac and iPod, and consists only of simple text without any images, links, or contact information.
According to this, Love From is a creative group, designers, architects, musicians, film directors, writers, engineers and artists, insisting on a tradition of creation and production. He says he has the love and intensity to pursue excellence and develop ideas by working with leaders and founders through insatiable curiosity.
According to reports, the font used on the website is inspired by the Baskerville font, and it is a new typeface created over two years (LoveFrom Serif). When you enter the actual site, the cursor blinks and turns out like a typewriter print.
Johnny Ive left Apple in 2019 and founded Love From. At that time, Apple announced that it would work closely on various projects as a major client, but it is unknown what products it was specifically involved with with Love From. It is confirmed that Ive was involved in the design of the 24-inch iMac, which was released in 2021, but it is unknown whether this was after leaving the company or working for Apple.
Little is known about what Love From is doing outside of multi-year partnerships with Airbing & B and Ferrari. Related information can be found here.