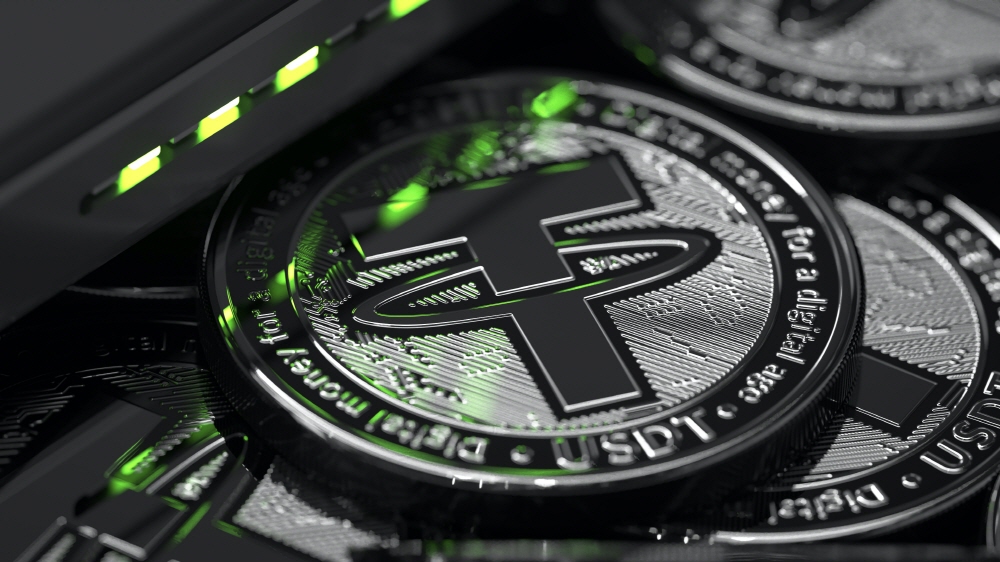 Amid the economic difficulties of China's Evergrande Group, according to reports, on October 7, 2021, Tether, the maker of crypto-assets tether, released a report that said it was lending large sums of money to Chinese conglomerates. Tether said it did not hold Hengda Group bonds, but it is reported that if it develops into credit problems, investors may develop into a bank run, such as a rush of funds.
Tether, which has a dollar peg system, a system that locks the value of its currency within a certain range against the US dollar, is a stablecoin that is traded at a fixed exchange rate of almost 1 USDT = 1 dollar. Therefore, it is attracting attention as a stable crypto asset that cannot fluctuate in price like Bitcoin.
Meanwhile, there are growing voices of doubt as to whether Tether is really worth the dollar. The reason is that Tether, the company that issues Tether, has issued 69 billion Tether tokens so far, of which 48 billion were issued in 2021. The issuance of 69 billion Tether tokens holds $69 billion worth of funds, which is an amount that ranks in the top 50 of US banks. However, since Tether is not a bank, there is no system that strictly examines whether or not it actually holds that much assets.
Tether has previously stated in a podcast that it is registered with the British Virgin Islands Financial Research Service. However, when asked if they were overseeing Tether, the person in charge replied that they had never done anything to Tether and could not.
In response to these concerns, Tether explains on its official site that all Tether is backed by 100% reserves. In addition, the data disclosed by the company states that $30 billion of its assets are commercial papers in unsecured promissory notes issued by companies for short-term financing.
Tether reserve statement documents obtained from the press show that Tether assets include billions of dollars of short-term loans to Chinese conglomerates. The document also states that Tether is lending billions of dollars to other crypto-asset companies using Bitcoin as collateral.
Tether said that most of the CP held by Tether is highly valued by credit rating agencies, and that loans with Bitcoin as collateral are low risk because the loan must be secured with a large amount of Bitcoin rather than the loan amount. However, he declined to comment on whether he had CPs in Chinese companies other than Hengda Group.
In this regard, he points out that Tether's lending to Chinese companies is potentially of great significance, because if there is any failure to recover funds, the value of 1 USDT becomes less than 1 dollar. Investors holding Tether can demand Tether redemption, but they point out that if other investors fight to get their money back, they will run out of money and start a commotion.
Tether issued a statement denying the report on its official site. According to the statement, most of the CP held by Tether was issued by companies rated A-2 or higher. However, it does not say whether it will lend to Chinese companies. Related information can be found here.