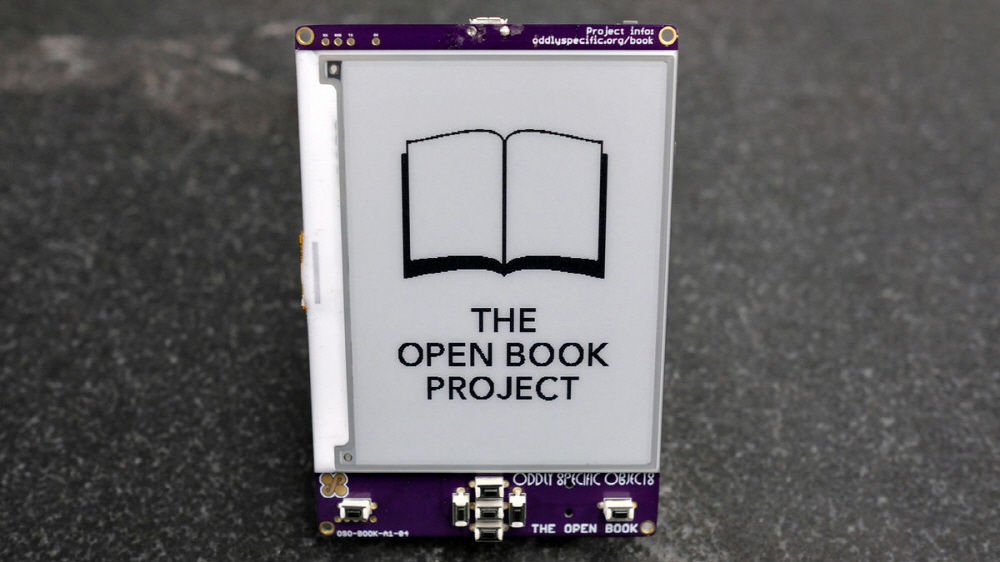 There are many devices suitable for reading, such as the Amazon Kindle and Apple iPad, but it is recommended that these devices be used in conjunction with the e-book store operated by the publisher. Open Book is an open source e-book device that can be made with a soldering iron directly with the goal of supporting global books.
Open Book A1 Rev 06, Adafruit's FEATHER compatible board based on SAMD51, the screen part has a partial playback function driven by a dedicated SPI bus, and 4.2-inch e-ink Connect the microSD slot to the main SPI bus for up/down/left/right direction buttons, selection button, page turn button, and lock button on the display control panel, and two LED lights to indicate different charging status, etc., and a flash chip to support CircuitPython. A 2MB, Neopixel audio headphone jack, an audio combo jack with a microphone input for audio work, and the highly expandable STEMMA feeder wing board (AirLift FeatherWing) are connected.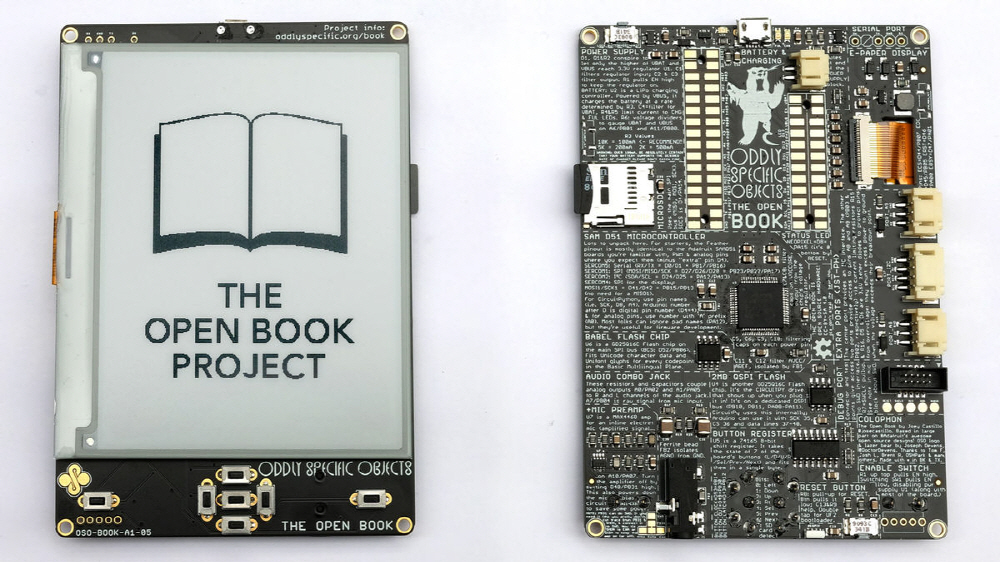 The Open Book was created by the 2020 winners of Adaproof's Take Flight with Feather, hosted by Hackaday, a website for hacking and DIY. At that time, the submission to the contest was an open book prototype version (The E-Book Feather Wing). Related information can be found here.