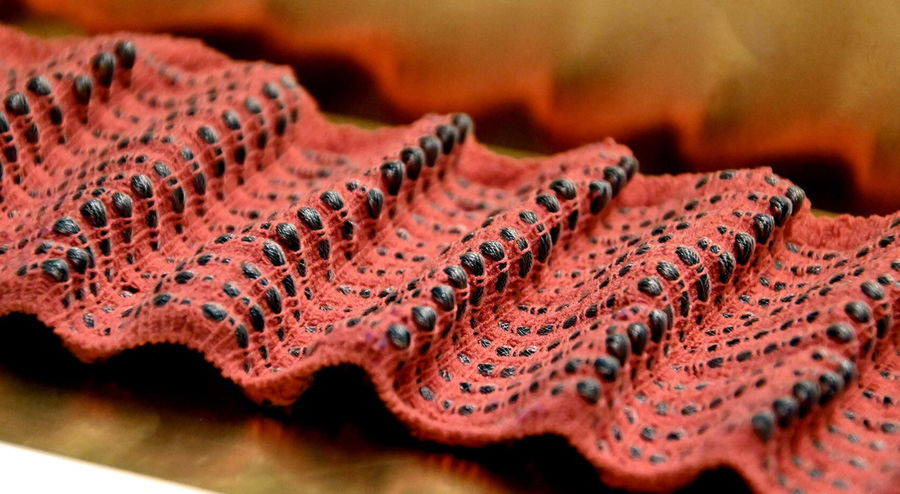 A fiber that detects muscle movement and sends tactile feedback to the user has been developed. These robotic fibers could be used in clothing to record muscle movements for athletes and singers, help educate others, and even help treat respiratory and sleep disorders.
The fiber developed by the research team at Uppsala University at the Royal Swedish Institute of Technology can be used for clothes as a fabric that looks like polyester fiber at first glance. The newly developed robot fiber feature is that it can sense its own physical movement and reproduce it as feedback. Therefore, if you repeatedly pull or bend the left fabric, similar movements such as stretching or shrinking the fabric are reproduced. By reproducing the recorded movements, it is possible to see the cloth crawling like a caterpillar.
When used in a neckband, the movements of the neck muscles can be recorded with three robot fibers in the middle. It is difficult to reproduce consciously because it recognizes muscles through breathing and moves them in a complex way, but using such a band helps the patient recover the breathing force after surgery.
The newly developed robotic fiber is called OmniFiber. Omnifibers are layered structures with a fluid panel in the center, and create motion by releasing or contracting air from an external system through fluid channels. A silicone-based stretchable sensor and a polymer are embedded in the fluid channel, which is the axis, in the form of a mesh. Robot fibers can be sewn by using them on existing business machines. Another advantage is that the material is inexpensive and can be relatively easily introduced into various fabrics.
The research team is succeeding in using robotic fibers to record the movement and data of a person wearing clothes and reproduce the movement in another person. Although the trial focuses on muscle movement, it is also possible that the same method could be used to monitor athletes, control breathing properly, and help treat sleep apnea, helping to train breathing in the treatment of depression. Related information can be found here.