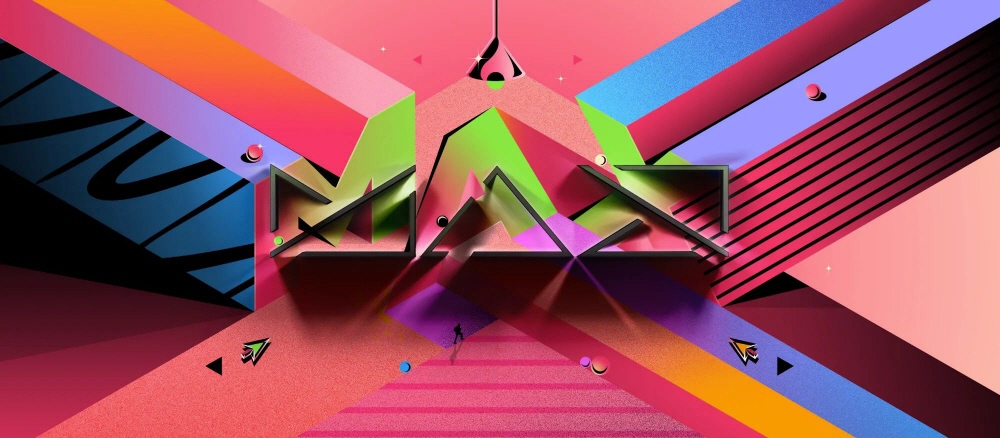 Adobe MAX, an event for creators held once a year by Adobe, which develops Photoshop and Illustrator, was held online this year as well as last year. It was possible to watch creator sessions and lectures from around the world for free.
Starting with the keynote to unveil new functions for Adobe products, including Photoshop, from October 27, breakthroughs such as the ability to change the season or shooting time within a video with one-click, and the ability to create a mask by selecting an object with the mouse over announced a new feature.
Adobe Chairman Shantanu Narayen said that the power of Adobe products is the power of collaboration. To strengthen collaboration, Adobe Creative Cloud has evolved significantly, and it is possible to work in a variety of environments in response to multi-platform.
Video editing has also evolved significantly with the power of Adobe Sensei, an AI AI, and the search function has also been improved unprecedentedly with Adobe Sensei.
In the announcement of new features, Adobe Creative Cloud first unveiled Adobe Creative Cloud Space and Canvas beta versions that facilitate team work. A space is a digital space where you can share and manage project materials, materials, and organize them in one place so that anyone on your team can access files, libraries, and links. Various works can be preserved in the library.
In addition, a work created with software such as Photoshop or Illustrator can be opened in a browser and comments can be added on the spot, or the person corresponding to the collaboration can edit the work using the web version Photoshop function. Layers are displayed on the right side of the screen, and the pen tool and selection tool are displayed on the left side, so the functions frequently used in Photoshop are fully equipped. You can also change the color balance of a specific layer.
Collaboration that used to be pasted on boards is now possible in Adobe Creative Cloud. When several people put ideas and photos on a board, they came to use the one-page Creative Cloud Canvas.
Even different projects can be organized in one place, so you can click on each file to open it and start editing right away. You can also invite project participants from their email address and add a message. Invitees can draw and edit ideas and artwork by hand. Creative Cloud has a wealth of assets ready for use.
In 2020, Adobe announced a Photoshop feature that makes it easy to select objects in Adobe Max. In 2021, this object selection tool has evolved significantly.
The new function, Object Finder, automatically extracts multiple objects in the image. In addition, since it is possible to layer or mask each object, it is easy to provide only a specific object.
In addition, the link between Illustrator and Photoshop has been strengthened. When you open a multi-layered picture file in Illustrator and drag the cursor to select an image, the various layers are included. Copy it and open Photoshop. In the Photoshop Paste menu, there is an option called Layer, select it. When pasting, all layers including vector shapes included in the selection image are pasted as-is. Stress is reduced when transferring files from Photoshop and Illustrator.
By using Adobe Sensei, an Adobe AI, and machine learning, a mixer that can change a landscape photo to various weather such as sunset, cloudy or rain, or spring, summer, autumn, winter, etc., has been added to the Neural Filter by machine learning.
In addition, the function to automatically color black and white photos has changed the finish more naturally. When a neural filter is selected, it is first recognized, which is a face in the image, and then colored. Even the skin tone is reproduced naturally.
At this event, a new function of turning a sketch into a vector image at the push of a button in Illustrator for iPad was added, and 3D effect enhancement in Illustrator for desktop version made it possible to simply create 3D objects, rotate or add textures. It also added a motion function to animate illustrations in Fresco, a free image app.
Fresco added a motion function that allows you to animate the work by adding movement to it. In addition to making color correction possible, a perspective grid that can add up to three vanishing points and a reference layer for quickly coloring the line art are also included.
As a new feature of Illustrator, you can quickly vectorize a hand-drawn sketch, etc. When vectorizing a hand-drawn illustration, you have to select a shape one by one, but you can select a path with one button to create a vector image. This feature is already available in the desktop version of Illustrator, but when it becomes available on the iPad version, it creates a completely different experience.
In addition, the desktop version of Illustrator has enhanced 3D effects. Images created in 2D can be made 3D by adding depth. You can add depth, various angles, light sources or shadows.
In addition, both the desktop and iPad versions of Illustrator support sharing comments and panel links, and sharing documents with other team members for quick feedback. Anyone who clicks on the link can open the file in their browser and write to it on the spot. Feedback is also available in Illustrator.
Adobe Photoshop Lightroom has tools that make time-consuming subject selection and sky selection a single tap. Lightroom makes it easy for creators to handle time-consuming sky processing. The whole screen goes dark, and something different from the image is completed. If you use the sky selection function, you can divide the sky and the non-sky area in an instant with AI power. In this state, changes such as brightness, darkness, and contrast can be applied only to the sky.
You can also apply processing by selecting only the subject part. The part that the creator places importance on in processing is to adjust the color tone, contrast, brightness, etc., but selecting the subject itself is not a creative part. This part is handled by AI to speed up the work.
Even in portrait images, it separates the subject from the background with the push of a button and masks the subject. In this way, the background color can be freely changed and detailed object selection is also possible.
In Adobe Premiere Pro, which was announced together, it is possible to use the voice writing function, and in After Effects, multi-frame rendering that accelerates the work by showing up to 4 times the performance is available.
Premiere Pro CC new feature, Speech to Text. To use this function, simply select the language to use by selecting it from the caption menu tab that is added to the header. The text is editable and the font can be changed.
Also new to Adobe Premiere Pro is the ability to automatically edit the music track to match the video. To match the music to the video, cuts or cross fades are required. does the job automatically.
In After Effects, multi-frame rendering is loaded to speed up work by rendering multiple frames at the same time. Multi-frame rendering delivers up to 4x the performance compared to before. When rendering is complete, a function to provide a notification to a smartphone or the like is also provided through the Adobe Creative Cloud app.
New Adobe After Effects features include the ability to automatically identify edit points in rendered clips, place markers at cut points, or separate clips into individual layers. This makes it quicker and easier to reuse parts of your editing video clips or apply motion graphics and visual effects to specific clips.
Adobe acquired Frame.io, a cloud video collaboration tool, in August 2021. Frame is a tool that allows users who are not at the filming site to directly upload the video data taken by the user to the cloud to check the video data just taken or to preview the video created in the cloud. This feature is available in Premiere Pro.
Adobe is implementing the Content Authenticity Initiative to prevent fake works by giving information about who created the content, what editing and processing it has gone through. As part of this, Photoshop will be equipped with a function to prove that the work is yours by adding Adobe ID to the token metadata listed on the market.
He spoke of the platform's responsibility to help Adobe credit user-created work. It is a content certification initiative that gives content information about who the content creator is and what edits they have followed. Information given to Photoshop works can be checked in Verify.
The content certification initiative is a large-scale project involving many companies and organizations, not just Adobe. Also, many users are using NFT (Non-Fungible Token) to access the market, but unfortunately some pointed out that works are being copied without benefit to the owners.
To prove that NFT sellers are NFT authors, NFT authors plan to link their Adobe ID to their cryptocurrency wallet. These options will soon be available in Photoshop.
In addition, the keynote also revealed how to make a scene you want to take a picture in 3D using Adobe Substance3D, an app that allows you to use 3D materials. A 3D model can be created using a function called Stager. You can change its shape, color it, and change its orientation when placing it. Objects on the stage interact with each other, so placing a coffee bean close to the pack will move the coffee bean position naturally. It works like the real world without fine-tuning the object position.
A 3D material becomes a 2D image with the push of a button and can be opened in Photoshop or the like. In this case, even in Photoshop, the positional relationship of objects can be displayed together with depth information. Related information can be found here.