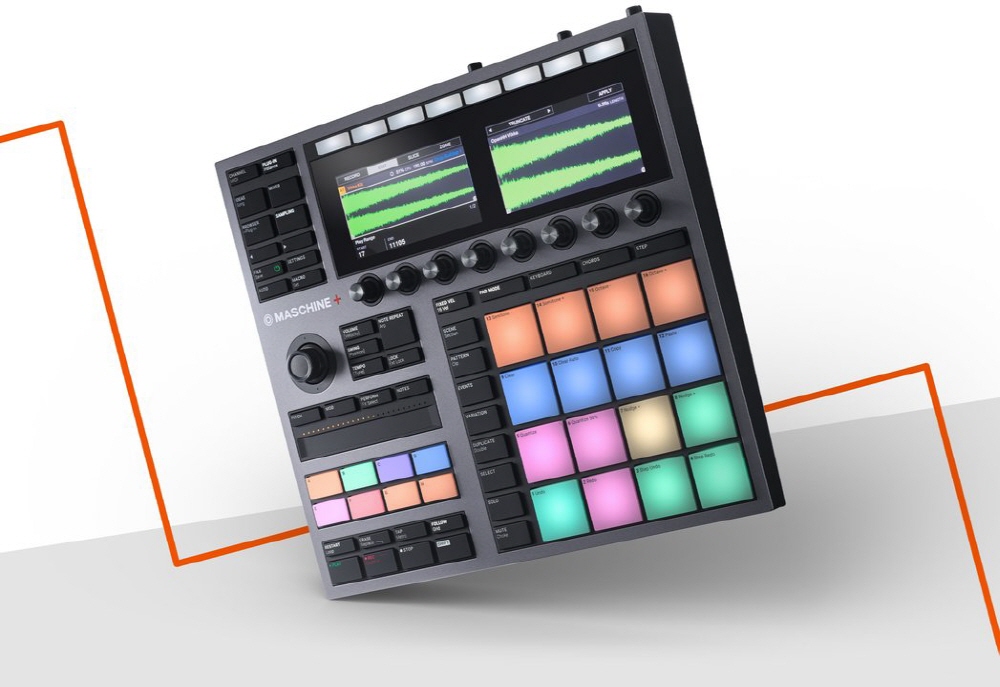 Machine Plus (MASCHINE +) is a product introduced by Native Instruments. A music production system that specializes in dance music and track production, and is equipped with a dedicated controller with excellent sound operability. The advantage of Machine Plus is that it can be used without a PC, unlike before.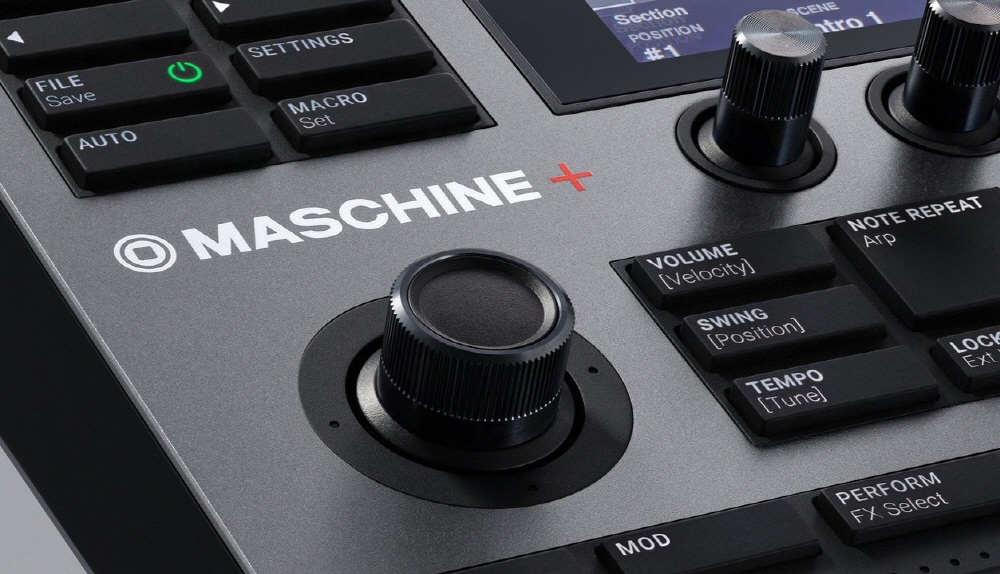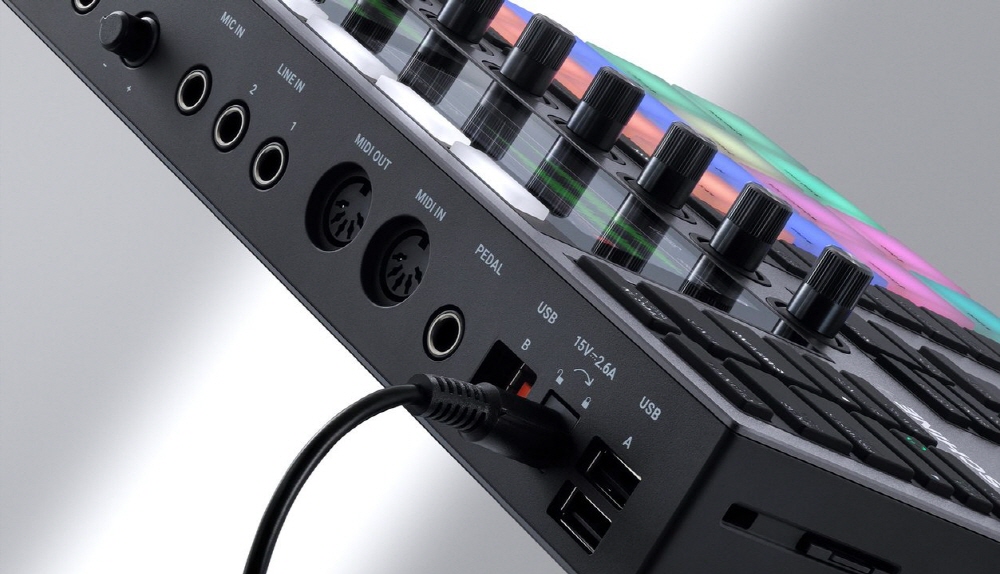 This product builds a track using a 4×4 matrix pad equipped with a sampler, sequencer, drum machine, effect, etc. It also provides standard plugins such as A new feature, CLIPS, gives you the freedom to expand your ideas even further, including making transitions between scenes and recording your own full-arranged MIDI.
Of course, you can use the DAW controller by connecting it to a PC as before. It also has an audio interface function, so it has a line input, a MIDI input, and a microphone input. It can be used at home, connected to a PC or used standalone. Related information can be found here.