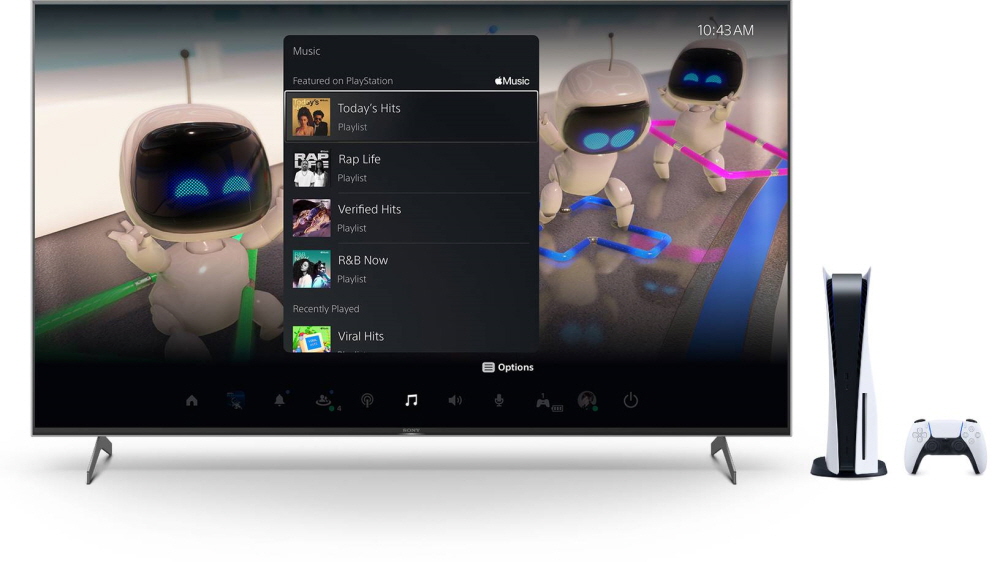 On October 12, an overseas online community Reddit reported that the Apple Music icon was displayed on the PlayStation 5 settings screen, raising speculation that the PlayStation 5 might support Apple Music soon. As of October 28th, the PlayStation 5 officially responds to Apple Music, and Apple Music subscribers can enjoy music on the PlayStation 5d.
On October 28, Sony Interactive Entertainment announced support for Apple Music. Users who subscribe to Apple Music can enjoy more than 90 million songs, tens of thousands of playlists, 4K music videos, and a radio that delivers the latest music and interviews.
Linking the PlayStation 5 to Apple Music is simple. From the Home screen, select Media, select All Apps, and then select Apple Music from the Videos & Music app to download. After the download is complete, you can launch the Apple Music app.
If you have not signed up for Apple Music yet, select Link Account when prompted for a free trial or if you have already signed up for Apple Music, you will be prompted to link your Apple ID and PlayStation Network account. If you scan the QR code on the mobile device linked to the Apple ID and enter the code displayed on the right, or open the Apple ID link screen on the PlayStation 5 browser and log in, the Apple ID and PlayStation Network link are finished. Related information can be found here.