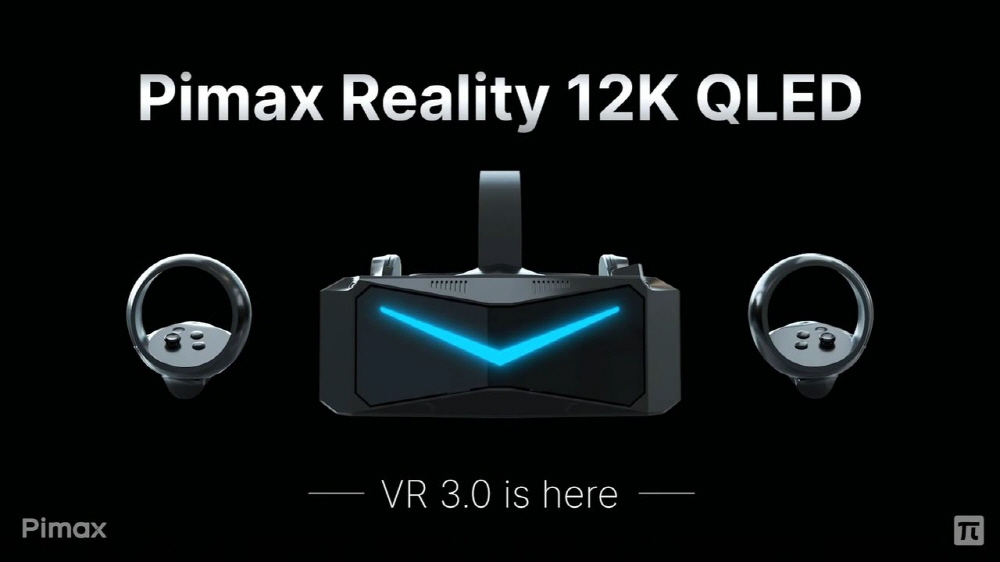 Pimax, a Chinese virtual reality headset manufacturer, announced the Pimax Reality 12K QLED (Pimax Reality 12K QLED), a virtual reality headset that it identifies as VR 3.0.
It is explained that it is a product equipped with 6DoF head hand tracking, eye tracking that detects eye movement, facial tracking that reflects facial expressions on the avatar, and full body tracking that captures movements of the waist and legs. Until now, sensors could be placed in the corners of the room, or sensors could capture these movements. However, this product captures eyes, facial expressions, and leg movements with 11 cameras in the body.
You won't be able to detect movement outside the camera's field of view, such as kicking your leg backwards. Nevertheless, the value of being able to transfer whole-body movements within the metaverse without using external sensors can be high.
The viewing angle is also wide. At 200 degrees horizontally and 135 degrees vertically, it is close to the range that the human eye can perceive. The resolution is 5,620×2,720 pixels at a glance and 11,240×2,720 pixels in both eyes, which is 12K quality. Of course, it can be used standalone as well as connected to a PC. The built-in processor is the Snapdragon XR2 like the Oculus Quest 2, but it has a cooling fan and forced air cooling. It also has three built-in noise canceling microphones.
Scheduled for release in the spring of 2022, this product is priced at $2,399, which is quite high. Here, it seems that a high-end PC is also required for the 12K, 200Hz 3D space. Nevertheless, it can be the highest specification among personal virtual reality headsets.